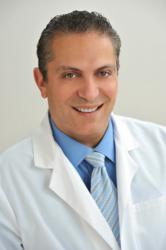 Does the ophthalmologist you've chosen for LASIK surgery ever reject patients as poor candidates for surgery? Find out before risking your vision.
Old Bridge, NJ (PRWEB) June 03, 2013
"One of the first questions you should ask an ophthalmologist who performs LASIK is what percentage of patients he/she rejects for the surgery," said renowned New York and New Jersey LASIK surgeon Dr. Ilan Cohen. "If that rate is under 10 percent, I would encourage you to meet with other surgeons before making such an important decision that will permanently affect your eyesight."
"Unfortunately, some otherwise honest ophthalmologists take a few LASIK workshops and think they are ready to perform major surgery without the guidance of an experienced surgeon," Dr. Ilan Cohen continued. "Some people call these types of practices 'mills' or 'zap a flap' centers."
Dr. Cohen, director of 5th Avenue Eye Center, serves patients throughout New Jersey and New York with his state-of-the-art LASIK, LASEK, PRK, and cataract surgery techniques. He hopes to educate people throughout the world about the dangers of placing your vision into the hands of poorly skilled surgeons using sub-standard equipment.
"LASIK is not appropriate for every adult who wants to correct nearsightedness or farsightedness," Dr. Cohen said. "Some people are poor candidates for refractive surgery because of thin corneas, a history of poor wound healing due to an illness such as diabetes, or a fluctuating eyeglasses prescription."
Anyone considering LASIK or similar refractive surgery should have at least one personal meeting with their chosen ophthalmologist before actually undergoing the procedure. A thorough evaluation of the eyes can take three hours. Your goal should be to walk away with a complete understanding of what will be the best solution for your unique eyes.
"Ask a lot of questions before allowing someone to cut a flap into your cornea," Dr. Cohen continues. "If the surgeon is not board-certified and performs less than 250 procedures annually, I strongly urge you not to stop your search for the right LASIK professional."
Some warning signs that indicate a possible LASIK "mill" include the following, according to Dr. Cohen.

The doctor and his staff deflect or ignore questions about potential complications and complication rates.
Printed advertising or verbal discussions promise a specific result such as 20/20 vision.
There are no former patients for you to speak with.
Patient testimonials do not include a photograph, full name, or some other identifying information that can prove the testimonial is not fabricated.
The surgeon cannot meet with you before performing LASIK.
You cannot get specific information about the type of laser device that will be used.
"If a staff member cannot answer basic questions such as where the LASIK surgeon was trained or if he is regularly featured in professional publications as an author or an expert, please do not put your vision in this doctor's hands," Dr. Cohen said. "Your eyes are far too important to entrust to just anyone."
5th Avenue Eye Center is a comprehensive vision center with locations in Old Bridge, New Jersey as well as the Manhattan and Queens boroughs of New York City. Dr. Cohen, a graduate of Tufts University School of Medicine in Boston, was fellowship trained in corneal and cataract surgery at Vanderbilt University Medical Center in Nashville, Tenn. His innovative techniques and ability to correct other surgeons' mistakes have earned him international media attention on CBS, CNBC, and FOX News. Dr. Cohen also teaches other surgeons at the American Academy of Ophthalmology and the American Society of Cataract and Refractive Surgery.
For more information or to schedule a consultation with Dr. Cohen, call 5th Avenue Eye Center at (732) 679-6100, (212) 764-2020, or visit http://www.worldclasslasik.com.