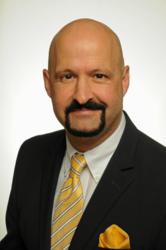 Twice each week, YourCareerQuest addresses strategies and advice about how to stand apart from others in an increasingly competitive job market,...
(PRWEB) June 12, 2013
Job and career advice blogger Michael Mayher continues to generate attention by providing useful advice to job seekers of all types. He claims that while other blogs might provide helpful information, it is often only a variation of the same generic advice that permeates the blogosphere. Mayher suggests it takes much more than a nice resume, networking and branding oneself to get a job offer, with a vast area in between that is not being addressed by most blogs or advice columns.
Twice each week, YourCareerQuest addresses strategies and advice about how to stand apart from others in an increasingly competitive job market, helping readers to highlight their accomplishments and experience, discovering new techniques that are rarely found elsewhere. He challenges readers, suggesting that better results in a more challenging job market requires they be prepared and willing to do more than others and if they are serious he can provide guidance.
In his most recent blog entry, Highlighting Your Accomplishments, Pt II, he suggests that before an applicant can demonstrate to an interviewer why they are the best choice, they first must provide information that will attract and give an employer a reason to be considered over others. He then goes on to provide examples and detailed rationale explaining the advice he offers.
Mayher is now offering advice to job seekers most pressing questions on his blogsite. He asks that job seekers comment on his blog posts and he will respond via his blog, answering how they can be more successful in their job hunt via his blog, providing a great service to job seekers needing career advice from a professional headhunter at no fee.
To read Mayher's latest blog entry and ask career questions please visit his website at: http://yourcareerquest.blogspot.cz/2013/06/highlighting-your-accomplishments-pt-ii.html.
About the Author:
Michael Mayher began his headhunting career in 1992, residing in North Carolina and placing professionals nationwide. In 2001, he relocated to Europe and continues to represent both client companies and accomplished professionals. He is based in Prague, Czech Republic. With over 20 years of experience on two continents as a direct search recruiter, he has amassed a unique level of expertise few others can claim.
Michael writes recruitment industry–related articles and he is a lecturer to MBA, university–level business and human resource management students. He is committed to helping people improve their ability to have more influence on their career circumstances. Prior to his career in sales and recruiting, Michael served for 11 years as a Non–commissioned Officer, U.S. Army Paratrooper, Airborne MP (118th ABN MP Company), Airborne Scout (LRS) and 11th Grp Special Forces Reserve. Originally from Cleveland, Ohio and, later, Fort Bragg and Raleigh, North Carolina, Michael is an American of Czech and Slovak heritage.
See for yourself at http://www.yourcareerquest.blogspot.com.