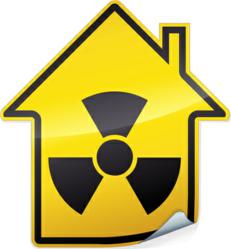 Many homeowners and renters aren't aware of the link between their housing and their health.
Buffalo, NY (PRWEB) June 25, 2013
The Environmental Protection Agency and the Department of Housing and Urban Development estimate that around 30 million homes in the US are contaminated by toxins such as lead, carbon monoxide, radon, and other hazardous building materials. Individuals residing in these homes may be the unsuspecting victims of medical problems ranging from asthma attacks to lung cancer.
The shocking findings come from a February report titled "Advancing Healthy Housing: A Strategy for Action" published last February by the federal Healthy Homes Work Group. It found that around 6.8 million homes indicate high levels of radon exposure, while as many as 20 million households are at risk due to lead-based paint exposure.
"The trouble," according to the report, "is that many homeowners and renters aren't aware of the link between their housing and their health."
Common household hazards include building materials such as asbestos, arsenic and other volatile organic compounds found in paint, formaldehyde and furniture glue; radon; lead; and carbon monoxide.
Laura Bernhardt writes on TheDay.com that the effects of constant exposure to these elements can range from allergic reactions to asthma attacks to cancer. "Radon exposure, for example, has no immediate symptoms. Carbon monoxide poisoning can initially resemble the flu. And exposure to some toxins may be confused with seasonal allergies," she writes.
According to Nancy Harvey Steorts, former chairman of the US Consumer Products Safety Commission, many people unfortunately "spend more time looking at the kitchen counter tops than they do at issues that can cause serious health problems."
PURE Solutions recommends keeping your home as clean and hypoallergenic as possible. Should symptoms continue to occur, please consult an expert to examine your home for dangerous levels of hazardous elements.
About PURE Solutions NA
PURE Solutions offers innovative, hypoallergenic products for at home and on-the-go. In addition to providing purifying technologies for PURE Rooms at partner hotels around the world, PURE is also working to bring their technology to schools, offices and other building types. PURE Solutions' innovative system creates allergy-friendly environments that have been treated to remove 98-100% of viruses and bacteria. The PURE Room process utilizes state-of-the-art purification techniques whereby each room is virtually eliminated of allergens and irritants from all surfaces, fabrics and air. Over 300 of the nation's top hotels have installed PURE Rooms to date and this system is being rapidly adopted by hotels worldwide. In 2008, PURE Solutions received the Innovator Award from the School of Hotel Administration at Cornell University. For more information, please visit http://www.pureroom.com.