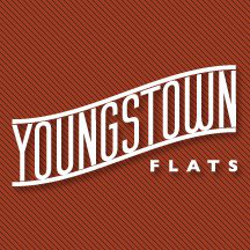 Seattle, WA (PRWEB) June 14, 2013
Legacy Partners announces the completion of its newest apartment community, Youngstown Flats, in West Seattle. Named for the arts-minded Youngstown neighborhood, Youngstown Flats blends the beauty of the natural world with the convenience of city living. Through a curated art program, the building commissioned 14 artists to create original works for the building exterior, community spaces and corridors. "We set out to engage with local artists whose work expresses the diverse aspects of living at Youngstown Flats—from connection to nature to the urban environment," said Sara Everett, who curated the program. Youngstown Flats hosted residents and guests during the West Seattle Art Walk in May.
Since Youngstown Flats officially opened on April 19, 65 residents have taken occupancy of new one bedroom, two bedroom and loft apartments in the building. Each home features large floor plans, many up to 20 percent larger than a typical Seattle apartment. Large windows and decks overlook views of the natural setting and the Seattle skyline. An extensive roof deck with resident p-patches, grill and seating, sky lounge, dog spa and a 2,000 ft² fenced dog run are among the amenities at Youngstown Flats.
The Youngstown neighborhood is best described as a place where art meets nature. Just a few minutes from downtown Seattle, Youngstown is surrounded by accessible beaches, parks, creeks and the four mile scenic Longfellow Creek trail. The Youngstown Cultural Arts Center is at the core of this artistic community. The Youngstown neighborhood is also home to Lorna Jordan's Dragonfly Garden, a permanent public art installation at the Longfellow Creek Watershed.