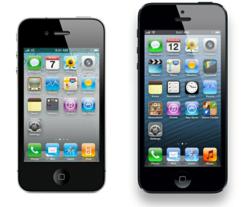 A flood of used iPhones on the market would significantly drop prices, and directly affect the achievable price of new ones
San Francisco, CA (PRWEB) June 04, 2013
Trade2Save, an online trade-in site where customers can sell used cell phones for cash, has seen a marked increase in inquiries from entrepreneurs to build them a cell phone buyback site. The growth in the buyback business has corresponded to an increase in activity within the used cell phone market, according to Chris Whittome, CEO at Trade2Save.com.
"Higher values offered for used cell phones by new and hungry trade-in sites will prompt many more people to sell their used iPhones and Cell Phones, ultimately decimating the prices that Apple can demand for new ones."
"With the advent of all these new trade-in sites, the demand for used cell phones has been increasing. But supply is still low because only 1 in 5 people bother to sell their used cell phones. Dominant players in the cell phone buyback business such as USell and Gazelle are investing significant sums in television advertising, to target the 4 in 5 people who currently discard their used cell phones to a bottom draw. A flood of affordable used cell phones could cripple the margins on new models that Apple and other manufacturers currently enjoy. As new Trade-in start-ups jostle for customers and market position they are cutting their margins to offer the best trade-in prices they can."
A recent survey by Marketwatch on Feb. 23 2013 of The Wall Street Journal confirms that a looming $9 Billion worth of no longer used iPhones alone are currently hoarded by owners, suggesting a currently untapped used cell phone market of over $30 Billion.
Jeff Kagan, technology analyst was quoted by MarketWatch on Feb. 23 2013 states "The high price of old iPhones helps fuel demand for the latest gadget… If more used iPhones flooded the market, the resale price would drop, and there would be less incentive for users to upgrade."
Whittome point to the decline in incremental improvements from one model to the next as a key factor in making used cell phones more desirable to buyers "Not enough customers were impressed with the step change between the iPhone 4s and the iPhone 5 and these trends have had an effect on the mobile market."
Apple announced its first quarterly profit decline in more than a decade as a result of soft iPhone 5 sales. Mark Moskowitz, analyst at JP Morgan says, Reuters – Wed, Apr 24, 2013 "Apple could be resetting expectations with a soft June quarterly outlook". JP Morgan have reduced their target price on Apple Shares from $725 to just $545. This reflects a forecast of much lower quarterly revenues to come.
Trade2Save has been based in San Francisco since 2008 and enables their online customers to sell cell phones for cash. Trade2Save Builds cell phone buyback websites for other businesses and develops buyback Point of Sale systems which operate in over 200 retail stores such as the Play N Trade Franchise. They are also launching a number of cell phone donation websites for charities such as Make-A-Wish, The GameChanger Charity and the Irvine Unified School District.