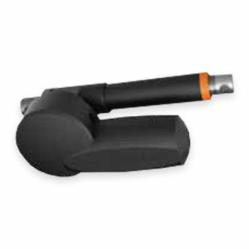 The Reac actuators we've added to our product line are strong and compact
Hatfield, PA (PRWEB) June 12, 2013
Isotech Inc., a supplier of precision linear motion products, has recently introduced Reac RE series actuators to their linear actuators and lifting columns product line.
"The Reac actuators we've added to our product line are strong and compact," said Joe Casillo, president at Isotech, "and their flexibility makes them ideal for applications in the medical, agricultural, and industrial automation industries."
Isotech has expanded its linear actuators and lifting columns product line to include four new models of the Reac RE series actuators, the RE15, RE25, RE35, and RE60. The actuators are compact, and vary in capabilities to meet specifications of individual applications.
Isotech's new line of actuators has force capabilities ranging from 2,000 to 6,000 newtons (N), and features multiple voltage capabilities. Actuators in RE series available from Isotech have a standard stroke ranging from 45 to 300 mm. The actuators also have many feedback options, including encoder, stroke limit switch, and potentiometers.
Reac RE series actuators are available from Isotech in RE15, RE25, RE35, and RE60 models. To learn more, visit http://www.isotechinc.com/linear-actuators.html or call Isotech Inc., at 800-314-3332.
About Isotech Inc.
Isotech Inc., specializes in the supply of linear motion control products and proprietary mechanical and electromechanical products including ball and crossed roller slides and tables, linear bushings and shafting, pneumatic, micrometer and motorized tables, linear actuators, air cylinders, dashpots/actuators, noise control materials, vibration mounts and isolators, laser marking systems and automation software training.