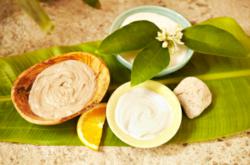 South Pasadena, CA (PRWEB) June 04, 2013
Zion Health's natural clay detox and body care products have a green thumb this year as they spring up throughout health food stores nationwide. Announcing the debut of Zion's natural mineral cleansers, toothpastes, lotions and detox remedies at Grassroots Natural Market and Kitchen in South Pasadena, CA. Zion Health is dedicated to organic, high-quality personal care with ancient clay minerals that are naturally sourced, sustainable and eco-friendly.
Affectionately nicknamed "The Roots," Grassroots Natural Market and Kitchen was founded in 1968 and later owned and managed by registered nurse Marla Meir. As a fixture in the South Pasadena community for 40 plus years, The Roots expanded from a 1500 sq. ft. start-up to a full fledged grocer with a natural vitamin department and organic restaurant for the health conscious consumer. Grassroots now carries a selection of Zion Health natural minerals body care products as they continue their commitment "to keep pace with the current needs of our customers."
The organic body care regimen offered by Zion Health is a plant-derived, vegan-friendly line that cleanses, detoxifies and nourishes with the popular ancient remedy Kanwa (Calcium Bentonite) clay. A widely used medicinal resource for indigenous cultures, Kanwa clay was often applied to skin afflictions, mixed with herbs for a purifying treatment or taken internally for digestive upset and the elimination of parasites. According to IAMOT Scientic Review regarding clay from professor Rossman Giese and microbiologist Shelley Haydel further supports that mineral clays are able to puncture and absorb bacteria, proving them an effective defense against infections. The special clay in Zion Health's natural mineral products is also highly restorative for the body since it provides more than 60 essential minerals.
Zion Health's organic, natural ancient clay products are available at Grassroots Natural Market and Kitchen at 1119 Fair Oaks Ave. in South Pasadena, CA, online at http://www.kanwaminerals.com and at health food markets and co-ops throughout the United States and Canada. Zion provides its consumers with pure skin and body care products that are 100% vegan, free of parabens and aluminum and formulated using certified organic ingredients whenever possible. For more information on Zion Health products, go to http://www.zionhealth.com.