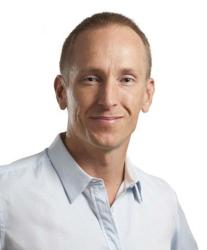 It's not just your own content or brazen promotion that gets customers to engage, but rather providing insights and knowledge you know people will find useful.
(PRWEB) June 07, 2013
It was suspected from as far back as 2010 that social media was becoming a factor in search engine rankings. But it wasn't until LeWeb in December 2011 that Google's chairman Eric Schmidt finally admitted this was indeed the case. So what has happened in the year and a half since that earth-trembling announcement?
Today we have clarity on the ways in which social media is regarded by Google and other search engines, says Gollan in his new article How social media signals effect the new SEO. Customer comments on Facebook for instance are heavily taken into account. So too are the number of likes and retweets a social media site encourages. And don't forget the emerging influence of newer social media sites such as Google + and Pinterest.which are growing in popularity with every passing day.
"The way to encourage your customers and clients to comment on your company's social media pages is to build credibility within your community. That means becoming an authority in your sector and engaging with the community in the first place," says Gollan. "And that involves sharing content you believe will interest your fans and followers on your own pages. It's not just your own content or brazen promotion that gets customers to engage, but rather providing insights and knowledge you know people will find useful."
Many social media analysts have even gone so far as to suggest one third of a company's content should be their own and the rest should be 'relevant' such as links, mentions, photos, videos and infographics shared from other sites or news sources. In other words, these 'other sources' become that company's own marketing tools.
The key to a company getting social media and SEO to work together comes down integration. If customers 'share,' 'retweet' or 'comment' on a post on a company's site (even if it's a link from another site) then the company's content is still being distributed, regardless of where it originated from.
SEO on its own won't have the same web targeting effects it had even five years ago, warns Gollan. "Times have moved on and businesses have to keep up in order to survive. Even companies which previously enjoyed high search-engine ratings are having to improve their social media efforts just to ensure their web pages and other content continues to get picked up by Google, Bing, Firefox etc.
"The way you get that audience to join in and engage with what you're saying is to not only make them feel included, but to give them information and content they will appreciate and feel useful," he explained.
"And that means providing more and promoting yourself less. It could even be viewed as creating friends first and customers second."
In other words, the key to getting your website out there isn't just about what is said but how that message is communicated – through blogging, social media and content distribution, says Gollan.To ignore the fact that social media signals effect the new SEO is to effectively hinder any SEO efforts. Promotion through social media today is far more relevant than it has ever been and will continue to be so for many years to come Gollan predicts, certainly it is for those interested in building credibility and brand loyalty.
For help on improving business search engine ratings take a look at the free tips and advice business coach Casey Gollan shares at caseygollan.com.au