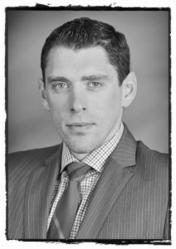 Feasterville, PA (PRWEB) June 17, 2013
In a recent domestic dispute case, Fox v. Fox, 2013 PA Super 88 (April 17, 2013)- decided by Pennsylvania Superior Court, major changes were made to protection from abuse filing procedures. Now, a hearing is conducted on the same day the petition is filed and reviewed by a judge to test the validity of the claims set forth by the petitioner. After the hearing, the petitioner is either granted or denied the temporary protection. This ruling contends the previous protocol which went against the principles of due process. There was no ex parte hearing prior to issuance of the temporary protection from abuse order.
An ex parte hearing is defined as being reserved for urgent matters where requiring notice would subject one party to irreparable harm. In protection from abuse matters, the alleged abuser/respondent has temporarily limited rights of due process as a result the exigency of the matter.
However, this particular case shed light on the fairness of upholding allegations against a respondent without due process. Previously, a PFA was reviewed initially in camera, meaning in chambers by the judge, without a hearing or seeing the petitioner in person. The appellant in Fox v. Fox argued that a document is not sufficient to sustain a finding of an immediate and present danger of abuse without a hearing. The new provisions of the PFA act provides as follows: (b) Temporary orders. -- (1) If a plaintiff petitions for temporary order for protection from abuse and alleges immediate and present danger of abuse to the plaintiff or minor children, the court shall conduct an ex parte proceeding.
This new updated, same-day hearing procedure will affect anyone filing for protection from abuse in Bucks County as well. If you or your spouse has filed a PFA, it is important to seek a Bucks County Family Attorney who is up to date on all of the procedures and requirements to see the desired results. To speak with a Bucks County Protection from Abuse Attorney, call the Law Offices of Michael Kuldiner, P.C. to schedule a consultation, (215) 942-2100.