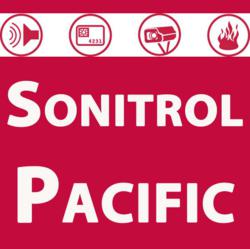 It's important to find a company that backs its products with a commitment to service that covers performance, equipment, labor and of course, customer satisfaction.
Seattle, WA (PRWEB) June 04, 2013
Sonitrol Pacific, a verified electronic security company, released five tips to help businesses shop for an integrated security solution for National Safety Month. With thousands of security companies to choose from, both big and small, the local security expert recommends five questions to ask when selecting a business alarm system.
Each June, the National Safety Council (NSC) celebrates National Safety Month—an annual observance to educate and influence behaviors around leading causes of preventable injuries and deaths for organizations and businesses. This year, the NSC honors "100 Years of Safety" with resources for employee wellness, emergency preparedness and summer safety, all of which can be bolstered by 24/7 monitoring with verified security solutions from Sonitrol Pacific.
"Business owners have enough concerns without being worried about the quality of their security provider. It's important to find a company that backs its products with a commitment to service that covers performance, equipment, labor and of course, customer satisfaction," said Senior Vice President of Sonitrol Pacific Jim Payne.
Before installing a commercial alarm system, be sure that the alarm company you choose can provide the service that it promises to deliver and can answer the following questions:

Does the company offer warranties or guarantees on both service and performance? Ask the company for certificate of insurance, such as general liability, worker's compensation or errors & omissions insurance. Warranties and guarantees should include performance, full equipment and labor, emergency service, false alarm fines and satisfaction.
Is the company established? Have they been in business longer than five years? Do they have client referrals or testimonials that speak to the effectiveness of specific business alarm systems for particular industries?
Does the company own its own alarm system monitoring center? If so, where is it located? Many companies have monitoring centers located in other states or regions, which means that the operator monitoring your location is likely unfamiliar with your business' specific needs.
How will police respond if there is an intrusion? Ask the company exactly how they respond to alarm signals from businesses. If they have no way to verify that a crime is taking place (either by audio or video verification), it may take police 45 minutes to respond. Furthermore, many cities have adopted false alarm ordinances, which require proof that a crime is in place before police can be dispatched. Alarm systems with verification technology often have police response times of less than seven minutes.
How many suspects have been apprehended or arrested in the past year following a dispatch from the monitoring center? This will help determine the effectiveness of the security system, as well as the response time for police. Both are important for the best chance of catching a burglar in the act.
Sonitrol Pacific is the largest locally owned and operated electronic security provider in the Pacific Northwest. Nationally recognized as an industry leader, Sonitrol Pacific offers award-winning service with a suite of integrated security services. The company was founded in Everett, Wash. in 1978 with the following mission: "To provide our customers with the highest level of security for their dollar invested and to provide our customers with more than they feel they are paying for."
More than 30 years later, that commitment still rings true. To find out more about commercial burglar alarms, or other verified response systems, contact Sonitrol Pacific for a free security assessment today.
About Sonitrol Pacific
Sonitrol Pacific (http://www.sonitrolpacific.com) is the largest locally owned electronic security provider in Washington, Oregon and Idaho. Nationally recognized as an industry leader, the company prides itself on its award-winning team and the integrated security services they deliver. Contact Sonitrol Pacific today to schedule a free security assessment at 1-800-898-1899.