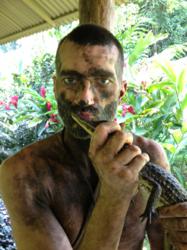 "Get off the couch people, experience the world around you"
Milford, Connecticut (PRWEB) June 02, 2013
At age six, Shane Lewis was placed into the first of a long line of institutional boarding schools and foster homes he came to hate.
With nobody to guide, support or truly love him, he began a long trek through the nightmare of institutionalization.
Years later, while still bouncing around schools and foster homes and dealing with the countless social and emotional issues that came with this nomadic, empty life, he realized that life would take him apart if he didn't begin to take on life – head on.
Once free of the burdens of institutionalized life, Lewis began to travel the world, visiting more than 72 different countries in 15 years. Along the way, learning to scuba dive, rock and ice climb, snowboard, surf, and skydive -- meeting the most amazing people and creatures this planet has to offer.
His first book, Growing Up: Institutionalized To Globetrotting http://www.amazon.com/books/dp/061563544X is provocative, challenging, and demanding of a reader's emotions, passions and fears.
With its stark realism and raw, no holds-barred storytelling, Growing Up: Institutionalized to Globetrotting allows the reader to follow Lewis' transformation from a forgotten child and lost, young adult to a passionate, loving and successful human being, "still with flaws," says Lewis.
Lewis also created a website "for real people to view a real person who was not born of privilege, but who explored the world with a rate of furious passion," says Lewis. His website can be found at: http://shaneoffthegrid.com