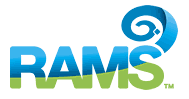 (PRWEB) June 05, 2013
According to the RAMS Savings Satisfaction Report 2013*, most people are saving for a holiday, yet a third of respondents believe they are not saving enough per month to meet their goals and half of respondents say they are worried they will not have enough money in case of an emergency.
RAMS Chief Executive, Melos Sulicich said the findings indicated Australians are 'precautionary savers' which may reflect continued perceptions of an uncertain market environment and sustained economic pressures.
"Despite Australians working hard for their money and seeking to be rewarded with the best possible rate of return, it's concerning our results found the majority are taking a 'set and forget' approach to managing their savings - potentially missing out on more than $4 billion** in lost interest per year. This equates to an extra $1100 for every Australian school age child that could be put back into the pockets of parents to help with living expenses," Mr Sulicich said.
"It is not a surprise that saving money is an important part of everyday life for many Australians. In fact, 86% of respondents worry about their savings and 7 in 10 admit saving is a daily topic of conversation in their household as they seek to look for smarter ways to use their money to meet their goals and prepare for the future.
"One third of respondents find it difficult to save money and when they do save, the amount is not as much as they wanted. For half of them, the lack of sufficient income is seen as a barrier to saving followed by maintaining a good quality of life," he said.
There are many different savings accounts on the market including term deposits, transaction accounts and online high interest savings accounts offering an introductory interest rate or a high ongoing bonus rate.
Mr Sulicich said: "Our results indicate that people tend to have an everyday transaction account allowing at-call access to their money but earning little or no interest. Term deposits tend to be popular with retirees and those who don't need immediate access to their money.
"It is concerning that potentially $4 billion in savings is being lost annually, simply because less than half (45%) are putting their money into a high interest savings account.
"It seems that when they do, they may not realise many savings accounts simply offer a high introductory rate for a short period of 4 months or less, that falls away to a much lower base rate so they are missing out on interest.
"On top of this, more than 80% of respondents said they had not changed their savings account in the past year and 2 in 5 have held the same savings account for 10 years or more.
"The value of a high ongoing bonus rate like the RAMS Saver is that if you are taking a 'set and forget' approach, simply set up automatic payments totalling a minimum of $200 per month, make no withdrawals in that month, and get one of the highest rates in the market. Over time you can feel confident you are maximising your interest without the stress of chasing rates and having to move your money every few months.
"It is interesting to note, only 22 per cent of those surveyed said they were regularly moving their money around and chasing the highest interest rates and some respondents revealed this activity often made them feel anxious and frustrated," he said.
Other findings from the RAMS Satisfaction Report 2013 include:
> The greatest motivation for saving is preparing for the future (i.e. precautionary savings)
> Most respondents say they try to save in some way. Half don't usually have a set amount to save. They simply save what they can.
> 1 in 2 respondents save for holidays but 1 in 3 save for rainy days, 1 in 3 save for retirement, 1 in 4 seek to pay off debt faster and 1 in 4 save for life's necessities.
> A third of respondents admit they are struggling to save for their goals and 4 in 5 are worried about their savings.
> 4 in 5 respondents are making lifestyle sacrifices to save money including eating out less or avoiding takeaway food, taking their lunch to work or cutting down on entertainment.
> 45% use a high interest savings account to save.
> Women are savvier savers than men with 49% of women having a high interest savings account compared to 42% of men.
> The results indicate that on average Australians save $540.20 per month. Women tend to save an average of $428 per month while men save an average of $616 per month.