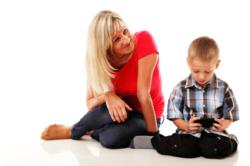 Researchers observed that sending at least one text message a day, whether it was a question about symptoms or asthma in general, improved clinical outcomes.
Buffalo, NY (PRWEB) June 26, 2013
A study conducted by the Georgia Institute of Technology in April found that sending young people a daily text message about their asthma significantly improved pulmonary function and increased awareness about their condition within four months.
Rosa Arriaga, senior research scientist at Georgia Tech's School of Interactive Computing and the study's lead researcher, believes the texts "acted as an implicit reminder for patients to take their medicine and by the end of the study, the kids were more in-tune with their illness."
The study followed 30 asthma patients between 10 and 17 years old at a private pediatric pulmonary clinic in Atlanta. The patients in the study were divided into 3 groups. One group did not receive any text messages. The second group was sent a text message every other day, while the last group received texts daily.
During the next four months, researchers found that those who received text messages replied 87% of time within 22 minutes. The researchers also observed that "sending at least one text message a day, whether it was a question about symptoms or asthma in general, improved clinical outcomes."
While asthma is the most common chronic respiratory disorder in the United States, affecting more than 5 million children, research has shown that less than 30% of teenagers are using their inhalers on a regular basis. Meanwhile, text messaging is an activity this group of young people enjoys doing frequently. With about 75% of US teens owning mobile devices, researchers at Georgia Tech were interested to know how the technology could become a helpful tool for kids managing their asthma.
"The results indicate that both awareness and knowledge are crucial to individuals engaging in proactive behavior to improve their condition," Arriaga said. Researchers also believe the study may lead to a better understanding of how mobile devices can be used to improve health and wellness.
About PURE Solutions NA
PURE Solutions is a company that advocates for a clean, healthy lifestyle, whether at home or on-the-go. In addition to providing hypoallergenic solutions at partner hotels worldwide, PURE looks forward to bringing their technology to schools, offices, and other building types. PURE Solutions' innovative system for hotels and conference centers creates PURE Rooms, an allergy-friendly environment that has been treated to remove 98-100% of viruses and bacteria. The PURE Room concept utilizes state-of-the-art purification techniques whereby each room is comprehensively treated to remove allergens and irritants from all surfaces, fabrics, and air. Over 300 of the nation's top hotels have installed PURE Rooms to date and this system is being rapidly adopted by other hotels worldwide. To see their products and technology or to book a PURE Room in one of their partner hotels, please visit: http://www.pureroom.com.