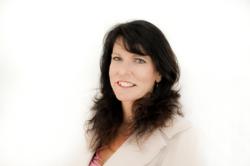 Just when I think I am free to rebuild my life, I get sucked back into the financial tangle.
Blenheim, New Zealand and Tampa, FL (PRWEB) June 01, 2013
Elaine Taylor has just earned the CDC Certified Divorce Coach® designation and completed a 14 week program which trains coaches in developing best practices and effective ways of supporting individuals through the rough spots in their divorce.
The program includes instruction from five of the key professionals engaged in the divorce process (family lawyer, therapist, financial planner, family mediator, and child psychologist/parenting coordinator) and provides intensive coaching practice using real-life divorce scenarios. The program is approved by the International Coach Federation (ICF) for Continuing Coach Education (CCE) credits.
As a CDC Certified Divorce Coach® and Professional Life Coach, Elaine Taylor Divorce Coach helps men or women at the beginning of divorce, or in the midst of divorce, to address some of the most challenging questions:

How am I ever going to get through this?
Where do I start?
How do I find the right lawyer?
How am I going to afford to live?
How do I minimise the impact of divorce on my children?
How can I let go and move on?
Elaine's experience of over 25 years in accounting, business management and financial counselling, coupled with her own experience in divorce, draws her towards clients wanting additional support in these areas. After a long marriage, when one of the spouses has to take over the roles they never played during the marriage, the whole experience, especially in the area of finances, may feel overwhelming and disempowering – and causes confidence to plummet. Or maybe a couple's joint business interests or investments are so entwined by trust or investments that it seems daunting to try and get their heads around that. It is impossible to see past the financial tangle towards a new life.
"My personal experience with divorce was long and drawn out", she shares, "complicated by joint business interests with my ex-husband, global recession and a major downturn in the NZ wine industry. I was surprised to come out the other end stronger, happier and with an enhanced appreciation of life. What I learned was that stepping outside of one's comfort zone is an opportunity for huge personal growth. And I wish I had had what I am now offering, the support of a divorce coach, to help turn an unwanted and difficult situation into a silver lining." A coach helps you develop more effective communication skills so you can be heard; the ability to say what you want and set boundaries; and to let go of the past so that you can focus on developing the next chapter in your life!
Elaine Taylor Divorce Coach provides one to one divorce coaching online via Skype, Facetime, Google+ or telephone; and offers various packages which she is happy to customise to suit client's needs. Elaine also conducts online webinars targeting specific areas of separation and divorce:

How to avoid the most common pitfalls of divorce
Getting organised for your divorce
Dare to dream, building your new life after divorce
The focus on online coaching provides the client, enormous flexibility and many benefits; there is no travel time, no need to find a child minder, no information accidently left behind, you are not restricted to normal business hours, or even having to be in a specified place at a particular time, to name but a few. Online coaching also makes the flexi packages far more practical enabling you to receive the benefits of a short concentrated session when you need it for maximum results.
Elaine offers a Complimentary Discovery Session which you access by clicking the button on the website and you can make arrangements by using the Contact Me link on her website.
Elaine is based in the South Island of New Zealand and is on the Board of Advisors to CDC as liaison to New Zealand and Australia. In this role she is 'localising' the highly specialised CDC Divorce Coach Training for the clients in New Zealand and Australia.
For more information about Divorce Coaching, contact Elaine Taylor: skype: elainetaylordivorcecoach or email: elaine@elainetaylordivorcecoach.co.nz.
CDC College for Divorce Coaching® and Divorce Coaching, Inc., a Florida Corporation provides CDC Certified Divorce Coach® training and certification for those engaged in the profession of divorce coaching. Approved as a Continuing Coach Education Provider through the International Coach Federation (ICF), the CDC Certified Divorce Coach® Program maintains the standards of the ICF and additional professional standards developed through the CDC® Board of Standards®. For more information, visit Certified Divorce Coach®