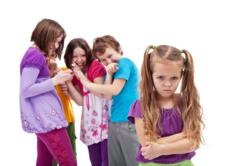 The emotional and psychological impact of allergies 'is often overlooked in allergy management'.
Buffalo, NY (PRWEB) June 18, 2013
A study commissioned by pharmaceutical group Pharma Dynamics found that students experience negative emotional and psychological effects from allergies in addition to their physical symptoms.  Researchers interviewed 800 students in schools across South Africa and observed increased levels of shyness, stress, self-consciousness, embarrassment, social isolation and difficulty coping with limitations brought on by allergies in the school environment.
Despite a wealth of research on children's allergies, the psychological impact of this condition has been little studied or understood.  According to Mariska Fouche, public affairs manager at Pharma dynamics, many students "described the emotional and psychological impact of their allergies on their mental health and social lives as an aspect that is often overlooked in allergy management."
"They described feeling embarrassed and self-conscious when people stared at the eczema on their arms and legs; hating 'looking gross and pale' and 'not pretty'; and feeling frustrated and unhappy" about missing out on extracurricular activities with their peers.  Others described their allergies to researchers as "stressful," Fouche said.
Given the importance of self-esteem and peer acceptance in young people, "allergies can be a major stumbling block to emotional and psychological well-being if they are not managed well," Fouche added.
The study also found, however, that many students were able to cope with their allergy symptoms when supported by the school and their families.  Teachers and administrators can encourage students to report bullying.  Parents should also be proactive in helping children understand their condition by providing them with information to prevent allergies and manage their symptoms when they occur.
About PURE Solutions NA
PURE is a company who is an advocate for clean, healthy lifestyle, at home or on the go. Aside from providing hypoallergenic solutions for the home as well as PURE Rooms in partner hotels worldwide, PURE is also looking forward to bringing their technology to schools, offices and other establishments worldwide. PURE Solutions' innovative system for hotels and conference centers provides PURE rooms, an allergy-friendly room which results in indoor environments that have been treated to remove 98-100% of bacteria and viruses. The PURE room concept utilizes state-of-the-art purification techniques whereby each room is treated comprehensively to remove allergens and irritants from all surfaces, fabrics and air flow. Over 300 of the nation's top hotels have installed PURE to date and this system is being adopted at a rapid rate by hotels worldwide. To have a look at their products and technologies or to book a PURE Room in one of their partner hotels, visit the PURE website at: