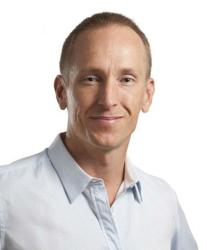 Number one priority for your strategy should be to make your Facebook page more enticing to visitors. This shouldn't be particularly difficult, nor is it expensive – thanks to a proliferation of free tools around."
(PRWEB) June 10, 2013
It's not easy getting a company to stand out amid all the 'noise' on Facebook these days – thanks to the fact that there are around 15 million companies vying for attention at this moment in time.
As a result there is nothing else for it but to spend more time on the social media site, provided there is a direct marketing strategy to apply. In his blog post How to covert Facebook fans into customers he shows exactly how to create and apply such a strategy.
Managing a business Facebook page takes a considerable amount of energy, acknowledges Gollan.
"It becomes daunting for businesses to devote the time required to build a Facebook following only to see that their efforts are not translating to sales.
"If you are finding yourself in this frustrating position then it's time that you re-evaluate your current Facebook engagement strategy and discover some new methods that you can act on immediately", says Gollan.
"Number one priority for your strategy should be to make your Facebook page more enticing to visitors. This shouldn't be particularly difficult, nor is it expensive – thanks to a proliferation of free tools around."
Seeking out the slow sale is something he practices for his own business, reveals Gollan. This involves building up a relationship with a customer and ultimately loyalty, then sales. To achieve this Gollan distributes free advice on his Facebook page which he knows will get his followers the type of results they are seeking.
He explains: "My philosophy is to provide great content that gives people the ability to take action and get results. This is all part of the slow sale concept and it's a process I feel is essential for converting Facebook fans into customers."
It helps too if you take advantage of the numerous resources that are out there to help make a company Facebook page as appealing as possible, and to allow followers to get to know the company and its ethos, he says. Using an app listing a series of frequently asked questions about the business can also help.
So too does a video on how a service or product could assist a company, or even a graphic outlining the company's green credentials. The more that company's followers understand about the company, the more likely they are to become customers. Focusing on a more strategic Facebook page therefore makes sense.
But getting customers to visit and stay on a Facebook site is only part of the strategy. There's also the matter of getting them to buy – or at least visiting the business website. Make it easy for them to do both, says Gollan. For instance, embed links or create apps that are an easy one-click away from the business website
In his blog post How to covert Facebook fans into customers Gollan also provides links to free tools to create a much more vibrant and enticing Facebook page, as well as tools to help strengthen the Call to Action message via exclusive promotions (offers only available to Facebook followers).
He also advises taking a look at other social media channels and providing links to the company Facebook page there too. These include LinkedIn pages, a business blog and e-newsletter. In other words – go to where the customers are with that Call to Action, advises Gollan.
He adds: "Translating your brand into a Facebook destination where fans become customers is no easy feat. It takes strategy, reliable apps, and some creativity.
But as long as you make fan outreach and support your primary goal, it should not be long until your business Facebook page becomes a robust community of raving fanatical customers."
To see the type of tools Gollan is referring to in his approach to turning followers into fans then take a look at his Australian business coaching website caseygollan.com.au