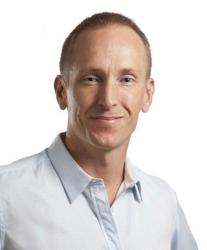 Show what you're supplying is unique and in what way it will benefit the customer. You might even want to get that benefit in the headline.
(PRWEB) June 06, 2013
In his latest news update titled Email Marketing Best Practices, Tips & Tricks coach Casey Gollan shows how to make the most of marketing e-mails by introducing a series of Must Do's which are guaranteed to make emails more lively and appealing to customers.
Gollan advises businesses should adhere to a set of rules he's come up with when considering sending emails out to customers. One of these concerns is the frequency and timing of marketing emails. As a rule, most digital marketing strategists advise sending out a marketing email around once a week, says Gollan (any longer than once a month and customers may not recognize the email address and automatically consider it spam).
A much debated topic is when to send out emails. According to the email marketing company Get Response, their survey showed between 8 to 10am and 3 to 4pm were the times when customers were more likely to be receptive to an e-newsletter – with around one quarter of e-newsletters being opened within an hour and most clicks through to websites or social media pages taking place around 3pm.
Gollan also considers the formulas emails are sent out in – whether text or HTML. In other words, he advises finding out what suits the customer best – what form they like their e-newsletter in, when they're more likely to open it and what they want to read about. And it wouldn't do any harm to ask them, he suggests.
Sticking with statistics, around eight out of ten individuals admitted they would read only the headline of an email before deleting it while only two out of 10 people said they would go on to read the actual body of the email.
When it comes to the content an e-newsletter has to matter to the customer, says Gollan.
"Make sure it entices them to want to read more to solve a problem or answer a question," he said. "There should also be a sense of urgency there, an implication that's time is running out in order to take up a special promotional offer etc.
"Show what you're supplying is unique and in what way it will benefit the customer. You might even want to get that benefit in the headline.
"Above all, don't write a general e-mail heading but make it specific. For instance if you're sending to people in the UK and you know 150 of the recipients are from Melbourne, then put Melbourne in the title for them."
Once the decision on content has been made, the next aspect of an e-newsletter to consider is the lay-out, says Gollan. He advises keeping it readable by separating the texts into short readable chunks with separate headings in bold. It should not be longer than 500 words otherwise people will be put off reading it.
The tone should be chatty (similar to the tone taken when having coffee with a friend on a one-to-one basis). The e-newsletter is regarded as a pretty personal medium after all, he says.
Suggestions for content issued by Gollan include sharing customer and company success stories via winning awards or tackling a difficult problem etc (include reviews in here too), links to current and recent blog posts, current promotions or competitions and news on a relevant industry or a personal anecdote.
In his Email Marketing Best Practices,Tips & Tricks Gollan advises that only around 20 per cent of e-newsletter content should be directly selling a product or service. That's because it's better to keep the bulk of it for educating an audience and building up a relationship with them. In this sense a Call to Action could involve getting the customer to like a company Facebook page or to leave a comment on a blog.
Finally, in order to tailor e-newsletters better Gollan advises using the analytical tools supplied by the software in order to get a better understanding of who is reading the e-newsletters and which was the best received posts.
Companies not already receiving Cassey's own e-newsletter should pop on over to his website and sign up today at caseygollan.com.au