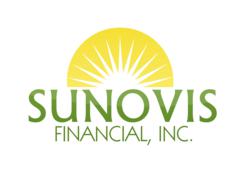 Small businesses are looking once more to grow.
San Francisco, CA (PRWEB) June 03, 2013
A new study shows that American small business owners are focusing more on growth in 2013 after years of trying to survive in a weak economy. The research from Dell and Intel shows that almost half of the small business owners surveyed are planning on growing their business this year, while 38 percent have begun to focus on long term growth.
"The past five years have been extremely difficult for the American small business owner, but with the return of the consumer to the economy, small businesses are looking once more to grow," said Terry Robinson, president of Sunovis Financial. "We have been assisting many gain access to capital through Micro Loans."
According to the research, small business owners are focused on domestic growth; with two thirds of those surveyed saying that access to global markets has little impact on their growth.
It also shows that small business owners believe technology is helping them to grow and expand. Over 75 percent of those surveyed feel that technology is a key to future growth. And even though 90 percent feel that their technology needs are currently being met, many are still concerned with their ability to remain competitive in the future. Over 40 percent reported that their technology needs continue to increase in complexity, making technology implementation a focus.
The optimistic growth plans are being fueled by increasing expectations of improved finances in 2013 as well as increasing sales and revenues. Over 50 percent of the small business owners who participated in the research are expecting growth opportunities to improve this year, fueled by improved sales and revenues as well as an improving U.S. economy.