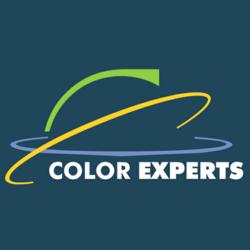 (PRWEB) June 14, 2013
In order to respond to increasing demand from customers in the United States and Europe, Color Experts International (CEI) has moved to a larger facility. The company also announces that they are processing and manipulating thousands of images every day from their US and European customers, doubling their business within the last year.
Mr. Soel Molla, President of CEI, declares that the company now has over 150 full-time, experienced graphic designers. In addition to a well-qualified staff, the company has also improved their three-step quality control checking systems to ensure the highest quality of work. CEI now provides secured file transfer protocol (SFTP) to their customers under 24/7 customer support system.
CEI is now equipped to provide customers with services to include, but not limited to clipping path, image masking, photo retouching/restoration, color correction, neck join, raster to vector conversion, creative graphic design, and web design.
Color Experts International (CEI) is one of the top image manipulation companies in the world. CEI provides its customers with the best of quality services with the most competitive prices. It has 3 facilities in Virginia, U.S.A, Dubai, United Arab Emirates and Dhaka, Bangladesh. The company provides 24 hour turnaround time for most jobs and even faster service can be provided with notice. Customer support is available 24/7, including holidays.
About Color Experts International (CEI):
Color Experts International (CEI) uses creative individuals with years of working experience with manual skills using the most advanced digital manipulation software. All works are quality checked for perfection before they are uploaded for the client. The products offered adhere to United States and European standards, with very affordable prices. Working with some of the most prestigious companies in the world, Color Experts International is one of the first graphic design companies to have photographers shoot live photos with simultaneous image manipulation, resulting in the company's ability to provide an instant manipulation service which saves time for customers.
About Soel Molla, President of CEI:
Mr. Soel Molla is the President of the company and looking after US and European customers. He studied Printing Technology and Printing Management and graduated from U.S.A. Worked for number one prepress company in USA and served many prestigious magazines, prepress, Ad Agencies, Photo Studios, Photographers, Graphic Designers and Printing Companies.
About Dr. R.K. Molla, Founder of CEI:
Late Dr. R.K. Molla PhD in Electronic Color Separation, founder of CEI, was a Professor of Printing Technology in two highly renowned universities in the USA for over 30 years. Dr. Molla is the author of the world's first textbook on drum scanner, "Electronic Color Separation," which was published in 1988. The book was used by more than 50 schools in the USA, Canada and Europe, and about 2,000 printing plants worldwide used the book as a training manual.
Contact Information of Color Experts International Inc.
USA Facility :
204 Greenhow Court SE
Leesburg, Virginia 20175, USA
Tel: 703 436 9404 (USA)
Fax: 703 543 5751
Mobile: +97150 2036 939
E-mail: info(at)colorexpertsbd(dot)com
Website: http://www.colorexpertsbd.com