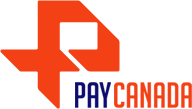 With these efficient payment portals, universities can easily collect their fee and process them and at the same time, parents can fulfil their duties efficiently too as the web portal that they provide is easy to make transfers.

Toronto, Ontario (PRWEB) June 17, 2013
Reliable services of Link to Pay have been offered to customers as it helps in having an internet portal that can fix payment processing.
Schools and colleges have a lot to consider when they are executing their duties. Collecting fees from students and processing them may be a herculean task, if it is not carried out efficiently. In such cases, colleges and universities are looking for some smart solutions which can ensure that the task can be carried out efficiently without any complications.
At the same time, parents of students are also looking for easier ways and methods in which they can pay the fee and thereby serve their duty diligently. Keeping these facts in mind, PayCanada, one of the leading payment solution providers has decided to provide Link to Pay services to its clients.
PayCanada's Link to Pay solution provides an internet based payment portal which is per-built and can be branded for the clients' company. Easy to setup by just adding a link from clients' website to the payment portal. Link to Pay allows parents and schools to view account balance, have various payment options, enjoy fast and secure payment processing from any device connected to the Internet. Moreover, organizations using Link to Pay solution can add a convenience fee for each transaction; therefore, there will be no costs for the organization once payments are made.
Link to Pay solution has all the features to adopt today's advanced payment processing industry. Parents can make payments through the system with their credit cards, debit cards or checking accounts by signing into their Link to Pay account through the payment portal. Schools can set specific due dates and amounts for each parent or student. Mobility is another significant feature of Link to Pay Solution. An easy payment option through mobile devices at any time or any places. Both side Schools and Parents have the ability to see payment history and details for each payment. They can also download the information. Parents or Students can configure e-mail notification settings according to their own needs. Thus, they can receive a notification e-mail days before the due date that School set for the payment.
With these efficient payment portal system named Link to Pay, universities can easily collect their fee and process them, and at the same time, parents or students can fulfill their duties efficiently,as well as, the web portal that they provide is easy to make transfers.
Hence, all those who are looking to get an efficient channel for making or receiving payments can fall back on their professionals services. To know more about the company and the services they offer, one can visit http://www.paycanada.com.