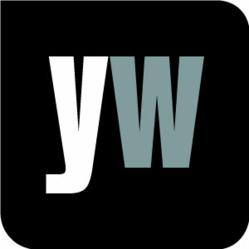 London, UK (PRWEB UK) 1 June 2013
According to a new study, which was presented last week at the annual meeting of the Heart Rhythm Society in Denver, higher levels of the hormone oestrogen are associated with an increased risk of sudden cardiac death in men and women. This finding is based on data from people in Portland, Oregon, who suffered sudden cardiac death or had coronary artery disease.
From tests of plasma taken at the time of death or during a doctor's visit, the researchers deduced that oestrogen levels were much higher and the testosterone-to-oestrogen ratio was lower in both men and women who suffered sudden cardiac death. In a Heart Rhythm Society news release, Dr. Sumeet Chugh, associate director for genomic cardiology and director of the Heart Rhythm Centre at the Cedars Sinai Heart Institute in Los Angeles, noted that the findings could help doctors to identify patients at risk for sudden cardiac arrest and death.
With this in mind, Yourwellness Magazine reported on heart disease, noting the fact that women in particular need to be aware of. According to Yourwellness Magazine, "Heart disease-related deaths are declining in men, but women are seeing a rise in numbers as they are more likely to be under diagnosed or have their symptoms mistreated." Yourwellness Magazine outlined the four main facts that every woman needs to know about heart disease:
1. Other than the common intense chest pain, nausea, dizziness and a radiating pain that spreads to the shoulders and arms, women may experience additional symptoms such as flu-like symptoms, fatigue and a shortness of breath.
2. Women tend to have heart attacks, on average, around the age of 70, whereas men have theirs at 66.
3. Medical risks experienced during pregnancy, such as pre-eclampsia, increases women's risk of developing heart disease in middle age.
4. The risk factors are the same for everyone. These are an unhealthy diet, a lack of physical activity, smoking, weight and medical history.
To find out more, visit the gateway to living well at http://www.yourwellness.com.