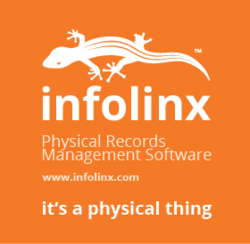 Kensington, MD (PRWEB) June 06, 2013
Infolinx System Solutions, a leading provider of enterprise physical records management software, announced the adoption of Infolinx WEB by the Town of View Royal, a municipality within the Capital Regional District in British Columbia, Canada. The Town is a vibrant community, a gateway between Victoria's urban core and the growing West Shore municipalities. Twenty years after its incorporation in 1988, View Royal is home to over 9,000 residents and is continuing to grow.
Like many smaller municipalities dealing with perennial budgetary pressures and staff resource issues, records management concerns and the application of best practices surrounding them has always been a challenge. Specific problems have historically included proximity to other municipalities resulting in personnel pursuing employment opportunities elsewhere, requiring the hiring and training of new staff on a regular basis; the use of inadequate, unsupported, and antiquated records management software producing delays in the retrieval and delivery of information; a growing population and increased demand for information via Freedom of Information (FOI) requests leading to problematic customer service and decreased customer satisfaction.
Benefits of the production installation, supported by local re-seller File IT Solutions, have included accommodation of the Local Government Management Association of British Columbia (LGMA) retention schedule model including primary and secondary classifications and increased information retrieval and delivery times.
About Infolinx®
Infolinx System Solutions is a leading provider of DoD5015.2-certified enterprise physical records management software. Full life cycle records management for archives, records centers and file rooms includes integrated Enterprise Content Management, third-party warehouse integration, robust searching, online requesting, complete audit history, location reconciliation, supply item ordering, retention schedule and legal holds management, integrated RFID technology, space management with charge-back functionality, extensive reporting capability, advanced security configuration, workflow email notifications, and legacy data sharing. Available as an on-premises or cloud-based solution, Infolinx maintains clients within all major business segments and the public sector. Infolinx System Solutions Demo