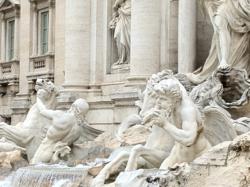 Train travel remains the easiest, most stress-free way to travel within Italy and between Italy and other cities in Europe.
Somerville, MA (PRWEB) June 13, 2013
ItaliaRail, the experts on train travel to, from and around Italy, announced today that summer schedules and rates for high-speed train travel throughout Italy are now available for departures through September. Trenitalia, Italy's National Railway Service, recently updated and released their schedules and prices for summer 2013.
Booking early is recommended due to the availability of Super Economy fares. The fares can save travelers up to 75% off the original price for travel between popular destinations like Milan and Venice.
Sample summer Economy and Super Economy high speed fares* include:
Rome to Florence - $26
Venice to Florence - $26
Rome to Venice - $40
Milan to Venice - $13
Rome to Naples - $13
New summer fares for cross-border travel between Italy and destinations across Europe include:
Paris to Rome - $109 (overnight sleeper train)
Venice to Vienna - $40
Verona to Munich - $106
ItaliaRail has seen a record increase in Italy rail travel over last year as Americans leave the car rental keys at home and enjoy Trenitalia's extensive high-speed train network throughout Italy. Travelers cite speed, cost, comfort and eco-friendliness as their top reasons for making the switch to the train.
"We are excited to announce the new summer timetable and access to deeply discounted tickets. Train travel remains the easiest, most stress-free way to travel within Italy and between Italy and other cities in Europe," said Mike Fuller, President and CEO of International Rail LLC, parent company for ItaliaRail. "To find the lowest fares, it is best to search for trains departing between 10:00 am and 4:00 pm and after 7:00 pm," adds Fuller, "these are off-peak hours and offer the greatest savings."
For more information and to find the lowest fares, go to http://www.italiarail.com.

Fares are samples based on travel in mid-July and subject to change depending on exchange rates and availability.
About ItaliaRail:
ItaliaRail are the experts on Italy train tickets and passes. In cooperation with Trenitalia, Italy's national railway, ItaliaRail provides a direct connection to Trenitalia's reservation system allowing rail travelers access to the most routes at the best prices. Travelers are able to book in multiple currencies and knowledgeable customer service agents are available to answer questions and give advice on train travel throughout Italy. ItaliaRail was launched in 2005 and is a division of International Rail, LLC.