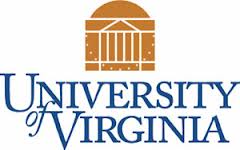 Kensington, MD (PRWEB) June 13, 2013
Today, Infolinx System Solutions™, a leading provider of enterprise physical records management software, announced that it would be exhibiting at the 2013 ISPRO (Information Security, Policy & Records) University of Virginia (UVa) Conference. The all-day event will be held on June 25 at the Omni Hotel, Charlottesville, VA.
UVa's procurement of the Infolinx WEB™ product earlier this year enables the UVa Records Management Office to provide state-of-the-art service for their customers including University faculty, staff, students and the citizens of Virginia. The installed Infolinx WEB application will include the tracking of research, corporate, and facilities management records, while also integrating with offsite storage providers facilitating the seamless transfer of records to and from these vendors. Supporting all major web browsers including Safari on Mac OS, the solution boasts an advanced, configurable security model including integration with the university's NetBadge authentication protocol. Significant workflow process improvements are also anticipated stemming from automated email notifications generated by Infolinx WEB, as well as the implementation of an enterprise retention schedule based off of that maintained by the Library of Virginia.
In attendance will be the UVa departmental IT technical support staff, as well as those who work daily with University records, including office administrators, administrative assistants, and clinical trial coordinators. Attendance is limited to 150 for this conference.
About Infolinx®
Infolinx System Solutions is a leading provider of DoD5015.2-certified enterprise physical records management software. Full life cycle records management for archives, records centers and file rooms includes integrated Enterprise Content Management, third-party warehouse integration, robust searching, online requesting, complete audit history, location reconciliation, supply item ordering, retention schedule and legal holds management, integrated RFID technology, space management with charge-back functionality, extensive reporting capability, advanced security configuration, workflow email notifications, and legacy data sharing. Available as an on-premises or cloud-based solution, Infolinx maintains clients within all major business segments and the public sector. Infolinx System Solutions Demo.