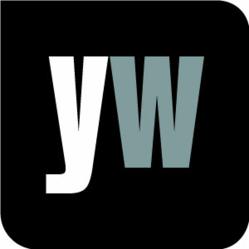 London, UK (PRWEB UK) 1 June 2013
According to a new study, published in the May issue of the journal Medicine & Science in Sports and Exercise, spending more time in physical education classes helps students develop muscle strength and doesn't increase their risk of broken bones. This is based on data from more than 900 girls and boys at a school in Sweden who had up to 200 minutes of physical education a week for two years, and a control group of students who continued with the standard amount of 60 minutes of physical education each week.
In a journal news release, study author Dr. Bjarne Lofgren, of Lund University in Sweden, commented that the findings "could have important implications on public health guidelines and recommendations for school-based physical activity." He added, "Regular weight-bearing exercise has been shown to consistently improve bone mass, structure and strength during childhood and adolescence. It can also help reduce the risk of musculoskeletal diseases later on in adult years." (http://www.healthfinder.gov/News/Article/675806/more-time-in-gym-class-equals-stronger-kids)
With this in mind, Yourwellness Magazine took a closer look at how aerobic exercise can benefit the health of children. Yourwellness Magazine explained, "Childhood obesity is an epidemic in this country, and it's on the rise, so if you want to protect your child's wellbeing against this problem, you need to work on their fitness levels. High levels of physical activity should be on the agenda when you're trying to implement a lifestyle of wellness in your home."
Yourwellness Magazine outlined some of the health benefits of aerobic exercise for children:
1. Brain power. Aerobic exercise helps young people to concentrate on their academics, improve their memory and, as a result, their grades.
2. Self-esteem. Aerobics is said to give people a good feeling about themselves, reducing stress and depression and boosting confidence.
3. Stronger immunity. Aerobic exercise makes they body more able to fight diseases, and so children are less prone to cold and allergies.
4. Weight control.
5. Increased blood flow. This helps the child's blood to transport much needed oxygen and nutrients to the cells in his or her body, which gives them more energy.
To find out more, visit the gateway to living well at http://www.yourwellness.com.