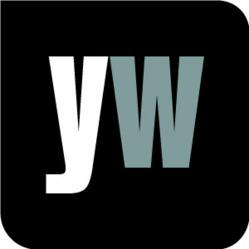 London, UK (PRWEB UK) 2 June 2013
According to a new study, which was published online May 2 in the journal Arthritis Care & Research, exercise won't exacerbate the pain associated with fibromyalgia, and it may actually improve it. The team of researchers from Wake Forest Baptist Medical Centre in Winston-Salem, North Carolina, found that engaging in light to moderate physical activity over time could ease symptoms of the condition.
In a Wake Forest news release, study senior author Dr. Dennis Ang, associate professor of internal medicine at Wake Forest, commented, "For many people with fibromyalgia, they will exercise for a week or two and then start hurting and think that exercise is aggravating their pain, so they stop exercising. We hope that our findings will help reduce patients' fears and reassure them that sustained exercise will improve their overall health and reduce their symptoms without worsening their pain." (http://www.healthfinder.gov/News/Article/676125/exercise-may-ease-pain-of-fibromyalgia-study-suggests)
With this in mind, Yourwellness Magazine investigated another condition which causes people to stop exercising, even though exercise is beneficial: arthritis. According to Yourwellness Magazine, "As is so common with chronic conditions, the best way to treat them involves more alternative therapies than pharmaceutical ones. Diet and exercise are very important to maintaining your health despite your arthritis and though you shouldn't use these two alone, they should become very important to you."
Yourwellness Magazine explained that exercise is sometimes thought of as the cause of arthritis, but that this is only when a person exercises in excess. Yourwellness Magazine advised readers that exercise can ease the symptoms of arthritis – providing that the exercises are gentle and that the patient keeps doing them. The article noted that those who continue their exercise, no matter how slight, experience much less pain than those who don't. Yourwellness Magazine recommended water aerobics as a starting point for those who find movement painful, as the water supports a large proportion of the person's body weight, which puts less strain on the joints while still providing the benefits of the motion.
To find out more, visit the gateway to living well at http://www.yourwellness.com.