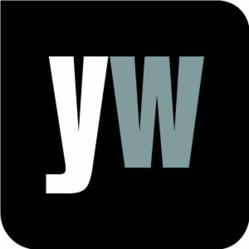 London, UK (PRWEB UK) 3 June 2013
According to a new, small study, scheduled for presentation in June at the Associated Professional Sleep Societies annual meeting in Baltimore, the foods people eat may affect their level of sleepiness or alertness during the day. This is based on data from 31 healthy, non-obese people, aged 18 to 65, who were normal sleepers. The researchers assessed their daytime sleepiness/alertness levels, as well as the meals they ate.
In an American Academy of Sleep Medicine news release, principal investigator Dr. Alexandros Vgontzas, a professor of psychiatry at the Penn State College of Medicine, commented, "Increased fat consumption has an acute adverse effect on alertness of otherwise healthy, non-obese adults." He added, "Excessive daytime sleepiness and fatigue are very prevalent in the modern world and on the rise. It appears that a diet high in fat decreases alertness acutely, and this may have an impact on an individual's ability to function and also public safety." (http://www.healthfinder.gov/News/Article/676238/yet-another-reason-to-avoid-fatty-foods-fatigue)
With this in mind, Yourwellness Magazine reported on how fatigue can take its toll on a person's life and health. According to Yourwellness Magazine, "As well as feeling completely exhausted, you can lack focus, 'zone out', lose concentration, and even be bloated, constipated and have a stomach upset. You might even feel moody or that your memory is slipping. If you are experiencing these symptoms, there might be a deficiency in your diet."
Yourwellness Magazine explained that a vitamin B12 deficiency can lead to symptoms of fatigue, as every cell in the body requires sufficient amounts of the vitamin. The article outlined the main ways readers can get sufficient levels of vitamin B12, to avoid fatigue:
1. Diet. The vitamin is bound to proteins in food, such as meats, cheese, eggs and fish, but some people don't produce enough hydrochloric acid in order to separate B12 from the protein.
2. Intramuscular injections. This way the vitamin is absorbed directly into the bloodstream and bypasses the digestive process altogether.
3. Supplements. These contain un-protein-bound forms of the vitamin.
To find out more, visit the gateway to living well at http://www.yourwellness.com.