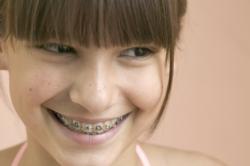 The ability for us to provide nearly all of the services a patient may need is extremely valuable to the patient, and gives us a big edge over the competition.
Allentown, PA (PRWEB) June 11, 2013
Lehigh Valley-based dentist in Allentown, PA, Family Dental Service, is proud to announce their orthodontic referral program, "Share A Smile." Dr. Arturo James, the orthodontist at Family Dental Service said, "We are always pleased when one of our patients demonstrates the trust they have in our practice by referring their family and friends to experience the same level of care that they received during their ortho treatment." Dr. James goes on to say, "We wanted to show our appreciation to our existing patients and to the referred individual."
The Share a Smile program gives the referred person a free initial consultation from an orthodontist in Allentown, PA and $250.00 off a full-case treatment. Additionally, the referring Family Dental Service patient receives a $25.00 referral credit and if the referred individual becomes a patient, the existing patient will receive an additional $25.00.
Dr. David Bordonaro, owner of Family Dental Service, states, "Our patients refer friends and family to our dental practice every day and we wanted to show our gratitude, thus the genesis of our special program, "Share A Smile." More details about this program can be found at Family Dental Service's website at http://AllentownFamilyDentist.com.
"We understand that many patients have a fear of seeing the dentist. Our staff goes out of the way to make everybody feel at home and comfortable. In fact, our motto is "We Cater To Cowards," said Dr. Bordonaro. He goes on to say, "We also realize that our patients like to have multiple dental services all under one roof, and that is what we offer."
Dr. Bordonaro also is proud of the continuity he's had with his staff. "We also have a staff that's second to none. Most of our staff have been with us for over 10 years, with some as many as 30 years."
About Family Dental Service
Family Dental Service is one of Lehigh Valley's leading dental and orthodontic practices serving Allentown and all surrounding areas. Not only do the dentists at Family Dental Service perform routine dental procedures, the dental staff also handles complete orthodontic care and treatment, cosmetic dentistry, endodontic care, and oral surgery.