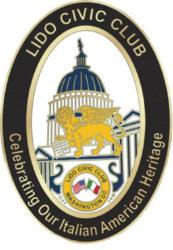 Washington, DC (PRWEB) June 06, 2013
On Thursday, May 16, 2013 members of the Lido Civic Club of Washington, DC raised $1,370 during their regular monthly meeting towards the purchase of dozens of new missals containing the new Mass translation for delivery to the sole Catholic chapel, in fact the only public Christian church, located in all of Afghanistan.
Located in the Italian Embassy compound, the chapel has a long and storied history. As a way of thanking the Italian government for being the first country to recognize Afghanistan's independence in 1919, a clause giving Italy the right to build a chapel within its embassy was included in the Italian-Afghan treaty of 1921. In the 1950s, the simple cement chapel was finished and to this day it remains the sole Catholic church, indeed the sole public Christian church of any kind, in the entire country. Due to a lack of funds, the chapel was using the old form of Catholic missals.
LIdo Civic Club members were advised of the situation by a fellow Lido Civic Club member, Lt. Colonel Joseph L. Ingignoli, who is currently serving in Kabul as a Senior Advisor for the U.S. Army, and the Lido Civic Club members immediately commenced a fund raising drive to purchase and deliver new missals to the church. Within hours the group raised almost $1,400 and it plans to deliver the funds within days to Father Giuseppe Moretti, the priest who has served at the chapel since 1978. Father Moretti expressed his deep gratitude and thanks via a message delivered through Lt. Colonel Ingignoli. "Words cannot possibly convey our sincere gratitude and thanks to the Lido Civic Club for this most generous and thoughtful gift to our church" said Father Moretti.
About the Lido Civic Club of Washington, DC - The Lido Civic Club was organized in the Fall of 1929, when it became evident to concerned businessmen and government officials of Italian descent that they had to organize on a civic club basis to win proper recognition, to wield effective influence in civic and municipal circles and to make positive contributions to community improvement and progress, particularly for members of the Italian American community in the Washington, DC region. Since then the Lido Civic Club has raised and donated millions of dollars to Italian American in need. Its civic and charitable programs include providing aid to students seeking to achieve an education, and supporting the homeless, the elderly, orphans, and victims of floods and earthquakes. Among other things the Lido Civic Club works closely with the Aleethia Foundation to assist wounded warriors in their support for recently injured troops in their rehabilitation upon returning home.