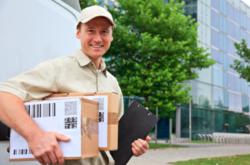 (PRWEB) June 06, 2013
It is easy to write moving company reviews. Open a free account on one of several review sites, write a review, and publish it. Although the process is so easy, there is a major problem: Millions of customers rely on online reviews to make decisions and many harbor the mistaken impression that all reviews are authentic. Customers who have been online for a while know how to differentiate a "genuine" from a "fake" but most of us do not have access to the touchstone test for assessing the authenticity of an online review.
From affiliates creating reviews to boost sales to company-hired writers posting online reviews, customers are becoming increasingly frustrated with the lack of real moving company reviews. Movers.net announced a strategic move this afternoon to provide a genuine and extremely valuable review-based system.
The company has decided to allocate special resources to monitor, evaluate, and publish reviews of moving companies. A dedicated team of specialists will analyze hundreds of moving companies and rank and rate them on the basis of several criteria. The process would be akin to algorithms developed by search engines and will offer much insight to customers during the decision-making process.
"We will be providing customers with expert-created moving company reviews that will help customers organize, assess, and work with information without worrying about the authenticity. Our team of experts will use over 200 comparison points to rank moving companies. This is going to be unlike any other initiative in the market. It is going to be a unique comparison tool, not just for customers but also for analysts and competitors," says Randy Rodriguez, founder and CEO of Movers.net. The review system was his brainchild and is a project that he has been planning with his senior-executive team for several months.
A dedicated team of moving experts will be performing the assessments and conducting extensive reviews in order to ensure the best system possible for customers. Most importantly, the entire process will be completed within seconds and without much pressure on customers.
Movers.net is a free site that allows customers to compare moving truck rental companies, browse through reviews, make comparisons, and request quotes from moving companies. The entire process is automated and can be accomplished in a matter of seconds. All a customer needs to do is complete a simple application form and the system takes care of the rest of the process.
Movers.net is a groundbreaking site that has helped tens of thousands of customers move from A-B. From powerful Web-based tools for dedicated experts and an experienced customer support team, the company has all the tools a customer needs during the comparison shopping process.
For more information and to request a quote, Visit http://www.movers.net/choosing-a-mover/.