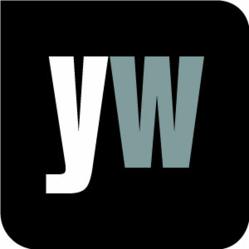 London, UK (PRWEB UK) 4 June 2013
According to a new study, funded by the Kaiser Permanente Research and Evaluation Centre and yet to be published, smoking cannabis may be less likely to cause bladder cancer than smoking cigarettes. This was based on data from more than 83,000 men who smoked cigarettes only, marijuana (cannabis) only, or both substances. The investigators found that men who only smoked pot were the least likely to develop bladder cancer over the course of 11 years.
Study author Dr. Anil A. Thomas, a fellow in urology at Kaiser Permanente Medical Centre in Los Angeles, who presented the findings May 6th at the American Urological Association annual meeting in San Diego, commented, "Cannabis use only was associated with a 45% reduction in bladder cancer incidence, and tobacco use only was associated with a 52% increase in bladder cancer." He explained, "The theory is that there are receptors in the bladder that are affected by cannabis." (http://www.healthfinder.gov/News/Article/676121/study-claims-marijuana-tied-to-lower-bladder-cancer-risk)
With this in mind, Yourwellness Magazine reported on the possibility of cancer immunisations. According to Yourwellness Magazine, "It would make cancer treatment much more tolerable if we could just visit our local clinic and get an injection to prevent the disease from taking hold in our bodies, like we can with flu. This may not be too far into the future, according to experts."
Yourwellness Magazine noted that the Food and Drug Administration in the US recently gave its stamp of approval regarding injections that target advanced prostate cancer tumours, while other vaccines are also being researched that could shrink ovarian, lung and pancreatic lumps. Yourwellness Magazine explained that immunisations to prevent cervical cancer have already been launched via human papilloma virus injections. These counteract strains of the condition that create the majority of cervical cancer cases in the UK.
To find out more, visit the gateway to living well at http://www.yourwellness.com.