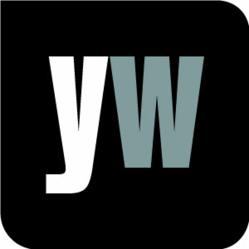 London, UK (PRWEB UK) 2 June 2013
According to a new study, published online May 9 in the journal PLOS Genetics, a gene associated with eczema in dogs has been identified, and that might one day lead to better treatments for people with the skin disease. The researchers examined the DNA of dogs and found that a genetic region associated with eczema contains the gene PKP-2, which produces a protein important for the formation and proper functioning of skin structure.
The study authors said that the finding suggests an abnormal skin barrier is a potential risk factor for eczema. First author Katarina Tengvall, of Uppsala University in Sweden, commented, "With the help of pet owners, we have managed to collect a unique set of DNA samples from sick and healthy dogs, which allowed us to gain insight into atopic dermatitis genetics." (http://www.healthfinder.gov/News/Article/676288/dog-dna-may-yield-clues-to-human-eczema)
With this in mind, Yourwellness Magazine reported on how asthma patients' DNA impacts the effectiveness of their treatment. According to Yourwellness Magazine, "What's recently become apparent is that, due to a genetic abnormality in certain peoples DNA the most generically used asthma medication doesn't affect them. In these cases the more general approach may actually cause the patients much more harm than good." Yourwellness Magazine noted that a new solution has become apparent.
Yourwellness Magazine explained that scientists can identify patients who harbour this different genetic marker, using a commonly available spit test. This means medical professionals will be able to immediately halt the treatment which may damage the patient, and once this is accomplished they could move patients onto a slightly different treatment which works just as well at maintaining the respiratory system on them as the traditional treatments work on other people. Yourwellness Magazine reported that the treatment, testing and medications for those who've got this specific genetic marker are well under way in clinical trials, but it may be a little while until this is transferred into public usage.
To find out more, visit the gateway to living well at http://www.yourwellness.com.