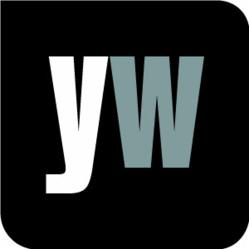 London, UK (PRWEB UK) 3 June 2013
According to a new study, published online May 10 in the Journal of Gerontology: Medical Sciences, middle-aged and older adults with insomnia are more likely to be hospitalised and use home health care services. The researchers from Johns Hopkins Bloomberg School of Public Health noted that preventing insomnia in this group of people could reduce their use of health services by anywhere from 6% to 14%. This is based on US national data on insomnia symptoms and health-services use among nearly 14,400 middle-aged and older adults.
In a school news release, study lead author Christopher Kaufmann, a doctoral student with the Bloomberg School's department of mental health, commented, "These results suggest that treating and carefully monitoring insomnia symptoms in middle-aged and older adults might somewhat reduce the use of health services and presumably the poor health outcomes that necessitate these services." (http://www.healthfinder.gov/News/Article/676293/insomnia-hints-at-future-hospitalization)
With this in mind, Yourwellness Magazine takes a closer look at sleep deprivation, and how it affects human health. According to Yourwellness Magazine, "Not making enough time in our lives to sleep could lead to lots of different health concerns, according to medical correspondents. Health experts are so concerned by sleep deprivation among the population they are advising us to schedule proper sleep 'shifts' so we don't leave ourselves open to wellness problems."
Yourwellness Magazine noted that feeling tired after a poor night's sleep is something that people often shrug off, but this is a sign that the body is suffering, and therefore shouldn't be ignored. Yourwellness Magazine outlined the damaging outcomes of sleep deprivation:

Poor concentration
Anxiety, depression, and irritability
Difficulty communicating with others.
Fatigue
Increased risk of diabetes
Poor heart health due to increased risk of getting calcium deposits in the arteries
Increased risk of cancer
To find out more, visit the gateway to living well at http://www.yourwellness.com.