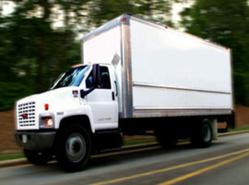 (PRWEB) June 10, 2013
As moving companies consolidate and downsize, one company is taking the opposite course. Movers.net based in New York, NY, announced a major expansion of its relationships with long distance moving companies. The trend though contrary to the industry's overall progression is a major milestone for the company. Over the years, Movers.net has grown steadily but this quarter hundreds of new moving companies were added to its directory, making it one of the largest and most influential moving companies in the market. A side-by-side cost comparison reveals the company's effectiveness on a wide range of criteria.
"Adding such a large number of long distance moving companies not only helps us grow effectively, it also ensures that customers will get the best possible choices in one place. Customers can expect to receive multiple quotes and extremely low prices from companies that have a strong reputation in the moving industry. We have not added these companies at random. Our expansion required extensive analysis, constant monitoring, relationship development, and several rounds of negotiation. Our company can now offer extremely low prices and cater to a more diverse population," says Mark, a moving specialist with Movers.net. "We are also present across a wider geographic range," adds Mark.
To accommodate the size of its directory, Movers.net recruited several additional team members and also focused on upgrading its technology infrastructure. The process took several months and required maneuvering a large number of variables in order to achieve an efficient outcome.
"We are proud to have accomplished a near fifty percent expansion within a span of three months. We are not only one of the biggest resources when it comes to long distance moving companies, we are also one of the most reliable and cost-effective sites out there. With near ninety eight percent customer satisfaction and over eighty percent of new business from previously satisfied customers, we must be doing something right. In addition to the resources provided by our moving company network, we also host a dedicated team of customer service professionals to provide 24/7 support to customers," says Randy Rodriguez, CEO and founder of Movers.net.
Movers.net is a valuable free resource for customers migrating from A-B. Founded over ten years ago, the company helps customers receive quotes from several moving companies, make side-by-side comparisons, and choose the most viable option -- all within minutes.
Most of the research has already been conducted by Movers.net's internal team. Customers simply need to compare offers and choose an option that best matches their needs and budget. With one simple form to fill out and a reliable response within minutes, the service is expected to save both time and money for those wanting to move from A-B.
For more information and to request a quote, visit http://www.movers.net/long-distance/.