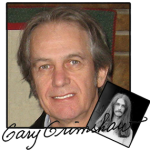 Detroit Urban Design Studio's featured artist was named as one of Michigan's 100 Greatest Artists and Entertainers of the Twentieth Century Listing, published by The Detroit Free Press
Detroit, MI (PRWEB) June 03, 2013
Detroit Urban design Studio provides opportunities for regional artists, and helps to support a living wage, by taking Detroit Art 'to the streets' through an accessible and exciting product line called 'ArtWear'. Detroit Urban Design Studio is developing a broad product base for guests to their online shop and offering a variety of merchandise to retail partners, galleries, and shops to expose more people to Detroit's regional art.
Detroit Urban Design Studio's first line of ArtWear features Rock and Roll poster artist Gary Grimshaw and Rock and Roll photojournalist Leni Sinclair. Gary Grimshaw, named as one of Michigan's 100 Greatest Artists and Entertainers of the Twentieth Century Listing, published by The Detroit Free Press, has allowed a limited edition license to an iconic collection of Grande Ballroom posters, ad designs, and never before seen original art for this seminal collection of merchandise. Also, rare art and photography from Leni Sinclair is also featured. No other photographer has so well captured the intense, creative, high-energy spirit and times of Detroit in the 1960's and 70's as Leni Sinclair.
Detroit Urban Design Studio is searching for a retail presence in the Detroit area and today celebrates the Grand Opening of their company with the launch of an online shop at detroiturbandesignstudio.com with a full line of 'ArtWear' merchandise celebrating the talented Detroit artists. Their merchandise is featured at the Lido Gallery in Birmingham, on Woodward and they are looking for opportunities to partner with gift shops; galleries and other retailers across Michigan.