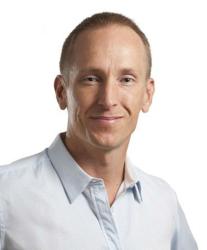 Customer service apps are a way of dealing with customer comments so that they're no longer sitting on your Facebook page unanswered, signalling to the world 'you can't be bothered,'
(PRWEB) June 14, 2013
When it comes to thrashing the competition businesses have to use Facebook in all its forms – not just for marketing purposes but also to forge close relationships with customers.
Promoting products, gaining referral traffic to a website and introducing businesses to potential clients – this is all done routinely on Facebook. But the social marketing site can also prove an excellent form of customer service says business coach Casey Gollan in his latest news update Facebook for Customer Service: Learn How to do it Right.
By that he means respond to clients comments, answer their questions and follow up any complaints the minute they arrive on the page. In other words, the way a company administers its Facebook page says an awful lot about how it runs its business, insists Gollan.
"You only have to look at the statistics to see how relevant Facebook is to today's customers," he says.
"For instance, around 80% of US social media users say they would rather connect with a brand on Facebook then pick up a telephone. And yet, the Facebook pages of many leading brands are filled with unanswered questions and complaints not responded to. Even compliments often go unacknowledged. Ensure you don't end up like any of these big brands by heeding the easy to follow rules I outline in my latest blog post."
One of Gollan's tips is to set up a customer service support page or group with the intention of solely responding to what customer's have written. He says that as a page's number of 'likes' grow, the sheer volume of comments and questions may become simply unmanageable.
At that point it may be useful to have one dedicated member of staff for the Facebook page in order to respond to customer promptly, he advises. There is also the possibility of asking community members to jump in and offer support.
"Customer service apps are another way of dealing with customer comments so that they're no longer sitting on your Facebook page unanswered, signalling to the world 'you can't be bothered,'" said Gollan. "One of these apps is Get Satisfaction which you can embed onto your Facebook page or even your own website.
"Not only does this make answering customer comments easier for you but, more importantly, it also makes it far more simple for customers to participate in discussions. You can also track feedback much more easily."
Outsourcing is also a possibility. Companies such as Liveworld offer services where their comment moderators can vet up to 1,000 posts per hour. They also respond to customer questions and concerns in a bid to encourage engagement on a company's Facebook page, and in a way which is consistent with that company's overall brand ethos.
eModeration is a Facebook management service where moderators will respond to general comments but pass on any potentially difficult issues to answer such as customer complaints or questions regarding a product or service, says Gollan.
To reduce the time spent on answering queries Gollan comes up with the idea of making a list of the most frequent questions asked and having responses ready as a reference (although he stresses they shouldn't be standard phrases as nothing puts off customers more).
Gollan goes on to highlight various keyword management tools which help businesses keep up to date with customer's Facebook queries and responses. Finally he insists that the whole issue of customer service benefits smaller businesses rather than big multi-national firms but to the fact smaller volumes of Facebook traffic is far more manageable.
To get an insight into which Facebook management tools are best for business, which in turns leads to that most precious of attributes – customer loyalty – see Gollan's latest post together with other business-boosting strategies at http://www.caseygollan.com.au