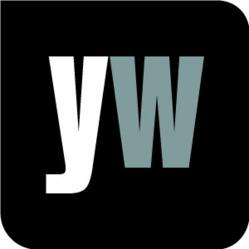 London, UK (PRWEB UK) 11 June 2013
Two new studies, published online May 12 in the journal Nature Genetics, have identified twelve new genetic regions associated with an increased risk of testicular cancer. One study identified four regions and the other identified eight regions, bringing the total number of genetic regions associated with testicular cancer to 17. (http://www.nature.com/ng/index.html)
The team which included Peter Kanetsky, an associate professor of biostatistics and epidemiology at the University of Pennsylvania Perelman School of Medicine, identified four of the 12 new genetic regions after analysing the genomes of more than 13,000 men. The researchers say that the findings could eventually help scientists better understand which men are at high risk of testicular cancer, and enable early detection or possibly even prevention of the disease. However, none of the four regions has been linked to other cancers. (http://www.healthfinder.gov/News/Article/676301/scientists-discover-more-genetic-clues-to-testicular-cancer)
With this in mind, Yourwellness Magazine reported on major advances in the fight against cancer. According to Yourwellness Magazine, "The fight against cancer has formed the main thrust of medical research in developed countries, and it now seems to be bearing fruit. The cancer mortality rate has fallen 20% in the last 20 years, according to figures released by the American Cancer Society."
Yourwellness Magazine noted that advances in cancer research and early screening techniques have led to a considerable decline in deaths among the four main cancer groups: lung, colon, breast and prostate. Yourwellness Magazine explained that anti-smoking education and early detection programmes has led to a 30% fall in breast and male lung cancer, and a 40 % decrease in prostate cancer rates.
However, Yourwellness Magazine commented that, although American statistics show a considerable overall improvement, it must be remembered that there is still clear evidence of a wealth gap between patients, which often proves pivotal. Yourwellness Magazine concluded that research must concentrate on closing the gaps between rich and poor, and male and female, in focusing on wellness programmes for everyone.
To find out more, visit the gateway to living well at http://www.yourwellness.com.