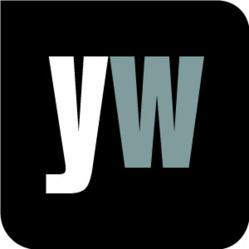 London, UK (PRWEB UK) 11 June 2013
According to a new study, published online April 14th in the American Journal of Epidemiology, the widening American waistline may be feeding an epidemic of sleep apnoea. This is based on data from 1,520 people, almost all white, in Wisconsin, and the researchers believe the findings show a big spike in sleep apnoea cases over the past two decades – as much as 55% -- and may translate to the entire United States.
Study author Paul Peppard, an assistant professor of population health sciences at the University of Wisconsin-Madison, commented, "There are probably 4 million to 5 million people who are more likely to have sleep apnoea due to the obesity epidemic. It's certainly an uncalculated cost of the obesity epidemic, an epidemic of its own." He added that while obesity is "almost certainly the biggest factor" in causing sleep apnoea, "there's long list of things that cause sleep apnoea or are related to sleep apnoea, like being older, being male, having a narrower upper airway, having a genetic predisposition to it..." (http://www.nlm.nih.gov/medlineplus/news/fullstory_136710.html)
With this in mind, Yourwellness Magazine took a closer look at the link between sleep and weight. According to Yourwellness Magazine, "Hormones increase your hunger levels when you're sleep-deprived, which means you eat more and gain weight. If you maintain a regular, eight-hour, nightly sleep schedule, on the other hand, you regulate your metabolism and decrease your desire to overeat."
Yourwellness Magazine outlined ways in which readers can get a better night's sleep and lose a few pounds in the process:

Remember to listen the physiological body clock, and not the social clock. Too many late nights can cause a sleep gap known as 'social jet lag,' which starts a vicious cycle of staying up late and feeling drained throughout the day.
In the evening, avoid stimulants for the brain, such as too much TV or using the computer close to bedtime.
Don't overdo it on the caffeine. This applies all day but especially in the evening.
Exercise during the day – especially outdoors – to help alleviate any stress and tension.
When stress is causing sleep loss, talk to someone about it and turn to stress-reducing activities such as yoga or meditation.
Check personal medications don't affect the quality and duration of sleep.
To find out more, visit the gateway to living well at http://www.yourwellness.com.