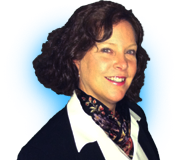 ActionCOACH is Great – such a tremendous amount of easy to implement information and ideas to take back to my business and my personal life. This is the most powerful road map to get your business where you want it to go.
Chicago, IL (PRWEB) June 01, 2013
PJ Weiland and ActionCoach were awarded the "Best of the Best" designation for excellence by Follow Media Consulting, Inc. in the category of Business Consultant Chicago. This award signifies the continued commitment and dedication of the area best in business coaching and consulting services.
PJ Weiland is a Certified Business Coach providing business help and business advise to the owners of small-mid sized companies throughout Illinois. PJ Weiland is no stranger to business. Over the past 20 years she has worked for a variety of Corporations in different industries with a focus on solving problems. PJ has been a change agent for the majority of her career building high performing teams, delivering change programs and transforming organizations. PJ's success stems from her vision, drive, commitment to learning and passion for people.
PJ is a dynamic leader with a successful track record with both small privately held and large publicly traded Corporations. She has worked with retailers, distributors and other consumer driven organizations to provide a wide breadth and depth of services.
ActionCOACH is the world's number one business coaching team. With over 1,000 offices in 30+ countries we coach over 15,000 businesses every week. They work with business owners to provide an alternative to conventional and costly consulting firms by providing both practical assistance and training through an affordable and effective mentoring approach.
ActionCOACH is a team of committed, positive and successful people who are always striving to be balanced, integral and honest. They work within their "14 Points of Culture" to make sure that everyone who touches, or is touched by the ActionCOACH team, will benefit greatly and in some way move closer to becoming the person they want to be or achieve the goals they want to achieve.
Being an ActionCOACH Business Coach provides PJ with opportunities to leverage her passions, skills and experience. Her mission is to transform business owners into extraordinary leaders who are able to harness the power of their full potential to achieve their dreams.
Call PJ Weiland at phone number (847) 739-3079 to schedule an appointment or visit her webpage at http://www.actioncoachpjweiland.com.
About Follow Media Consulting, Inc.
Named one of the best SEO companies by Jonas Marketing, Follow Media Consulting, Inc. is a rapidly growing worldwide firm of SEO, Social Media, and Mobile Marketing Professionals. Follow Media Consulting, Inc. headquarters is located in Richmond, VA. However, our professional team is networked across the world, with regional offices across the United States, in the United Kingdom, Canada, Australia, France, South Africa, the Philippines, and India.