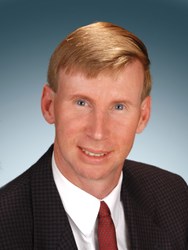 John is a natural leader and Go-Giver. He is always looking out to be able to better someone else's life and to make a difference.
San Diego, CA (PRWEB) June 10, 2013
Bringing 25 years of professional sales, operations, and management experience, John O'Rourke has joined Real Living Lifestyles as Branch Manager of the new Escondido Office, located at 387 North Escondido Boulevard, in vibrant Downtown Escondido.
O'Rourke was born and raised in New York and attended college at the State University of New York-Oneonta where he achieved a Bachelor's Degree in Business Economics in the eighties. Upon graduation, he worked in New York City as a financial planner and in Long Island as a bank executive before relocating to Southern California in 1991. O'Rourke pioneered and founded a successful hockey league in Redondo Beach in the early nineties and partnered with the Los Angeles Kings to grow the sport of hockey in Southern California. Managing the day-to-day business and hockey operations, through his leadership, the league experienced explosive growth with membership soaring by 808% during the first three years of operations.
In 1999, O'Rourke moved to San Diego and after successfully transitioning out of his hockey league, embarked on a real estate career in 2001. During his twelve years in real estate, O'Rourke has been a consistent top producer, receiving the prestigious Leading Edge Award, Presidential Award, 100% Club Award with both Prudential California Realty and Re/Max Associates through the years. He is excited to be joining Real Living Lifestyles and to be managing an outstanding team of agents at Real Living.
"John is a natural leader and Go-Giver. He is always looking out to be able to better someone else's life and to make a difference. We are thrilled to have him leading our Escondido agent team and helping to lead them to our new great location," said Real Living Lifestyles CEO/President Steve Rodgers.
"Escondido is a very special place. There are very few places like it in San Diego, with all it has to offer. Our agents are very professional and 100% committed to helping clients achieve success in real estate, whether you are selling or buying a home. You will always get prompt, courteous, personal service and we welcome the opportunity to assist you with great enthusiasm," says O'Rourke.
Real Living Lifestyles recently moved their Escondido office location to a larger and more conveniently located building on Escondido Boulevard. Stay tuned for their grand opening.