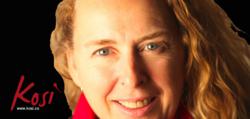 Usually it is the identification with thoughts, emotions and circumstances that cause the feeling of being on what can seem like endless roller coaster of emotions. Suicide is an attempt to get off this roller coaster.
Ashland, OR (PRWEB) June 20, 2013
Radio hosts for a program called The Pursuit of Happiness committed suicide a few weeks ago. They were found dead with two suicide notes that indicated their suffering was too great to keep living. This heart wrenching story was just a blip on the news, but the irony of the name of their radio program and the fact that they were both life coaches raises some very serious questions about the nature of suicide and how it can be prevented.
The name of their program provides an essential clue to their untimely end at their own hands. If you are pursuing happiness it means that happiness is not here, it is somewhere else. This idea is an objectification of happiness, which creates an endless loop of looking for happiness, but never finding it. The depth of their suffering was hidden by their radio personalities, which painted a picture that they had the answers when the truth is the were suffering to such a degree that they ended up taking their own lives.
Many factors lead to suicide—circumstances, biochemistry, thoughts and the feeling nature of the physical body are all contributing factors. One expert on suicide recently indicated that increasing suicide rates in the forty-five to sixty-five year old age group is due primarily to the global financial crisis. Certaintly financial stress can be a significant factor in suicide, but the nature of suicide is not attribute to just one issue, thoughts of suicide is a multifaceted reaction to a life circumstance that can seem so overwhelming that it seems that suicide is the only way out.
Suicide is always a call for help, unfortunately if the suicide is successful it is too late. The challenge is to catch the signs before someone finds themselves in a suicide crisis. Just recently Paris Jackson tried to commit suicide at only fifteen years of age and a the stunningly beautiful Bollywood actress, Jiah Khan, recently hung herself in her home—she was only twenty-five years old.
Jiah's suicide note read in part; "These days I see no light I wake up not wanting to wake up. There was a time I saw my life with you, a future with you. But you shattered my dreams. I feel dead inside... All I want now is to go to sleep and never wake up again..." The relationship with a man she was in love with was going terribly wrong. The pain of this heartbreak and the feeling of being a vicitim created a sense of total hopelessness. In moments of this kind of deep despair it can seem that suicide is the only solution, but if in the willingness to stop following this impulse the emotional fog of deep despair, like all emotions, will eventual dissipate.
Suicide has an emotional, mental and biochemical aspect very much like depression. It is an impulse to end any mental and emotional torment that seems like it has no end, but in the willingness to examine this impulse instead of following it there is an opportunity to directly see that the very strong emotions that create this impulse have no real substance.
The biochemical aspect of suicide should not be overlooked. Often it is a biochemical imbalance in the physical body that can distorts how circumstances and feelings are perceived. A biochemical imbalance can lead to suicidal thoughts, which can often be address by a change in diet, exercise as well as anti-depressants prescribed by a doctor or alternative medicine like acupuncture or homeopathic medicine.
Suicide is usually accompanied by a moment of the darkest most hellish despair, but the good news is, like all thoughts come and go, thoughts of suicide will eventually leave. Financial problems, circumstances, thoughts, and feelings constantly change. Even feelings of suicide come and go like all feelings and states of consciousness. The challenge is to stop and discover the source of true peace, which is the endless unchanging ground of being that lives in the heart and simply never changes, but this is only possible if biochemical imbalances are addressed.
Kosi recently intimated, "The biochemical aspect of suicide has to be addressed. Suicide is not just a mental process or emotion state. Mental processes and emotional states are deeply affected by our biochemistry. No amount psychotherapy or mental inquiry will address a biochemical suicidal reaction. The biochemistry has to be address first. Once a biochemical balance is restored then psychotherapy and simply inquiry can be a great benefit."
She continued, "Usually it is the identification with thoughts, emotions and circumstances that cause the feeling of being on what can seem like endless roller coaster of emotions. Suicide is an attempt to get off this roller coaster.The key to ending this torment is first addressing any biochemical imbalance and then the willingness to inquire to discover what is always still and at peace. It is in the willingness to stop identifying with endless roller coaster of our emotions that true fulfillment and lasting happiness is possible."
Saturday June 29, 2013 6PM Pacific Time, Kosi, an internationally recognized spiritual teacher, and Francine de las Alas, a critically acclaimed Happiness Coach of Manila Philippines, will discuss the nature of suicide and how to prevent it.
Information about suicide prevention and other resources can be found national suicide website. If you or someone you know are experiencing suicidal thoughts or have any questions please phone 1-800-273-TALK (8255) you'll be connected to a skilled, trained counselor at a crisis center in your area, anytime 24/7.