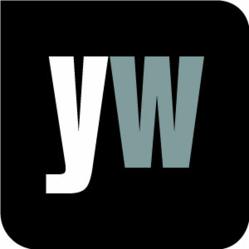 London, UK (PRWEB UK) 11 June 2013
According to a report published in the May 2nd Morbidity and Mortality Weekly Report, a journal of the Centres for Disease Control and Prevention, roughly 20% of US adults are meeting both the aerobic and muscle strengthening components of the federal government's physical activity recommendations. This finding is based on self-reported data from the Behavioural Risk Factor Surveillance System, which is an annual phone survey of adults aged 18 and over conducted by state health departments.
Carmen D. Harris, MPH, epidemiologist in CDC's physical activity and health branch, commented, "Although only 20% of adults are meeting the overall physical activity recommendations, it is encouraging that half the adults in the United States are meeting the aerobic guidelines and a third are meeting the muscle-strengthening recommendations. This is a great foundation to build upon, but there is still much work to do. Improving access to safe and convenient places where people can be physically active can help make the active choice the easy choice." (http://www.cdc.gov/media/releases/2013/p0502-physical-activity.html)
With this in mind, Yourwellness Magazine took a closer look at aerobic exercise and weight training, noting that aerobic activity is better for weight loss. According to Yourwellness Magazine, "While resistance training is not a bad form of exercise as it promotes a leaner body mass, aerobic training is more effective at helping you to lose weight… Aerobic exercises have been proven to help lower weight whilst maintaining the level of lean body mass at the same time, making it a more effective form of physical activity."
Yourwellness Magazine explained that aerobic training is the easiest option for those who are short on time during the week. Yourwellness Magazine outlined that even just a few hours of aerobic training a week could help people to improve their energy levels, shift the pounds and build fitness, but also noted that resistance training is important where possible, as this can help to build stronger muscles and improve muscle tone.
To find out more, visit the gateway to living well at http://www.yourwellness.com.