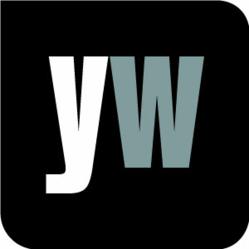 London, UK (PRWEB UK) 12 June 2013
According to a new study, reported in the May issue of the journal Environmental Health Perspectives, even the minor noise that fills everyday life, from the ring of a mobile phone to the conversation that follows, may have short-term effects on heart function. Researchers examined 110 adults equipped with portable heart monitors, finding that people's heart rate tended to climb as their noise exposure increased – even when the noise remained below 65 decibels, or as loud as a normal conversation or laughter.
Dr. Wenqi Gan, a researcher at North Shore-LIJ Health System's Feinstein Institute for Medical Research, in Manhasset, New York, whose own research has found a similar connection, commented, "This study is a first step in exploring the underlying biological mechanisms for the association between noise exposure and cardiovascular disease. We need more studies like this." (http://www.healthfinder.gov/News/Article/676189/everyday-noise-levels-may-affect-the-heart)
With this in mind, Yourwellness Magazine took a closer look at the impact of noise pollution on health. According to Yourwellness Magazine, "You may not think of noise as a form of environmental pollution, but most of us have experienced the annoyance of a loud party across the street, construction work, heavy traffic or even a neighbour's dog barking all night. Studies show that excessive noise, especially over a prolonged period, can affect not only your mood and emotional state, but also your physical health."
Yourwellness Magazine outlined the seven main adverse health effects that the World Health Organization believes comes from community noise:
1. Hearing impairment – This can result from prolonged exposure to excessive noise
2. Interference with spoken communication – This affects concentration, self-confidence, and relationships.
3. Disturbed sleep – This can lead to low mood, fatigue, and poor concentration and performance.
4. High blood pressure – This can result from hormone and nervous system responses to excessive noise, increasing the risk of heart attack and stroke.
5. Anxiety – This can contribute to headaches, emotional instability and an increase in social conflicts, hysteria and psychosis.
6. Impaired performance – Children are at particular risk of poor cognitive development if subjected to noise while trying to learn or study.
7. Negative social and annoyance reactions — This varies from changes in everyday behaviour, through depression and social disengagement, to aggression and even violence.
To find out more, visit the gateway to living well at http://www.yourwellness.com.