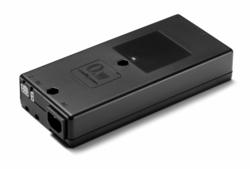 LINAK DESKLINE Division provides total flexible column systems – for use in height adjustable desks, workstations and counters designed to meet the requirements of furniture manufacturers.
Guderup, Denmark (PRWEB) June 09, 2013
LINAK DESKLINE® is proud to announce the first in a series of a new generation of control boxes, called CBD6S. The CBD6S unites the best of the past – combining the new unique features into a compact, state-of-the-art control box with more features than ever.
LINAK has been present on the desk market for decades, which means they have an abundance of skills and expertise. By combining this knowledge with innovation and enthusiasm, LINAK engineers have developed a new compact control box containing a bundle of standard features –setting a new standard," says John Frost Vice-President and General Manager of DESKLINE.
The new generation of control boxes maintains LINAK's hallmarks: high quality, superb performance, pleasant sound, plug and play – and combines this with a compact design and new standard features. The compact design is realized via SMPS (Switch Mode Power Supply) technology and results in a control box that weighs less than 400g and is shorter and lower than previous models. The control box is backwards compatible with existing products - all ensuring optimized logistics and handling.
With the environment in mind, the CBD6S features "ZERO™ technology" like the previous DESKLINE control boxes. End-users profit from the "ZERO™ technology" – as the standard control box only uses 0.1W per hour in standby power consumption. LINAK's green focus means that engineers are constantly improving the environmental impact of the final product. This is why the CBD6S is a PVC-free product as standard.
This control box is so lightweight that it offers new ways of mounting. The light weight and small size requires only one screw for mounting allowing fast and easy mounting. Furthermore, LINAK has changed the placement, color and angle of the plugs, for better ergonomics and easier mounting and recognition. Motor cable connections are placed in each end of the control box ensuring shorter distance to the columns and allowing the use of shorter cables. For improved cable management and strain relief LINAK has kept the cable grooves in the bottom of the box.
It is easy to combine the energy-saving control boxes with all DESKLINE components - simply plug and play to create an innovative electric actuator system.
The product will be presented at the Neocon show in Chicago (June 10-12), where LINAK presents the global campaign "DESKLINE takes you higher", covering not only the CBD6S but also several other new product launches. LINAK exhibits at booth # 8-9050.
BACKGROUND
LINAK DESKLINE Division provides total flexible column systems – for use in height adjustable desks, workstations and counters designed to meet the requirements of furniture manufacturers.
LINAK focuses on simple, modular and reliable solutions to enhance the designs of architects and engineers - both functionally and aesthetically.
LINAK works closely with customers to develop innovative ergonomic adjustability for a number of workstations. The aim is to heighten both end-user comfort and product demand.
This philosophy has earned LINAK DESKLINE a position as a leading supplier of state-of-the-art adjustment solutions. LINAK entered the office desk market in 1990 - today LINAK enjoys a solid reputation everywhere as a dedicated partner and consultant, with extensive insight into applications, regulations, and the overall attributes of the market.
In all actions, LINAK endeavours to maintain its position as a global leader for innovative electric actuator systems improving people's life and working environments.
For further information on the LINAK Group, please visit http://www.LINAK.com/about
About LINAK
LINAK provides innovative actuation solutions that improve people's quality of life and working environments. We are globally recognized for high quality, technically advanced and innovative systems. LINAK has approx. 1,600 dedicated employees, and we are represented globally through distributors and subsidiaries. Currently our production sites are in Denmark, the USA, China and Slovakia - and we are continuously expanding our markets.