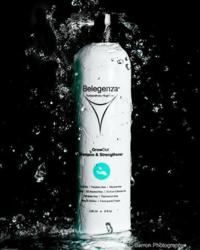 Hair growth is a big issue for so many. Humans have hair, whether it's curly or not, dark or not, there are some basic fundamentals. We address those fundamentals with great success. This is why we have products that work. Grow with us at Belegenza.
Houston, TX (PRWEB) June 10, 2013
When customers kept commenting on how quickly their hair was growing from the original Belegenza ILLustrious Shampoo & Cleanser, Alan Eschenburg & Cheryl Honc were intrigued to help people grow hair faster, resulting in the need to begin the patent process.
"We pull the best from everything; our ingredients and the very team that puts it together," says Alan, founder of Belegenza Extraordinary Hair Care. A stylist and colorist for over 30 years, he and his sister, Cheryl Honc, a stylist and colorist as well, attracted a lead formulator who could effectively translate their vision into reality.
Knowing what works, and how to make that happen takes more than an idea. It takes knowing how to blend things together so that it delivers results. With Cheryl's background as a pharmaceutical tech, her experience as a stylist, and Alan's mastery as a hair colorist educator, they had an idea they knew could work. When discovered by their lead chemist on a plane during a business trip, they now had the "brains" to pull it all together, and that they did - 19 products thus far.
With the success of ILLustrious, they explored many cultures for whom hair growth was important and found that each culture had differing beliefs. Some believed in herbs, others in coconut, and others in olive oil. The Belegenza team believed that if these secrets could be brought together, the results should be "over the top" effective. Like a fine chef's recipe, they found a way to blend natural ingredients of these cultures that brought the world of hair growth secrets together. This sensational formulation, GrowOUT Shampoo & Strengthener, is the next hope of hair growth for anyone with hair growth concerns, and also has been a great growth spurt for Belegenza.
Not only attending to the scalps needs for an empowered growing condition, the shampoo sets the stage for the hair to be extraordinary as well. Alan says, "Because we understand the basic makeup of hair and its characteristics, we attend to those needs. Even those with no hair win due to our understanding of a healthy scalp. With our patent interests, we feel our future is very bright, and with the results we're seeing, everyone is included!"
Belegenza has something for everyone, whether it is hair growth concerns or creating the most gorgeous hair possible, all done with the wisdom of the ages and compatible food-grade goodness. http://www.belegenza.com , Facebook/Belegenza @Belegenza