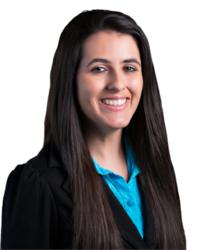 We're excited to have Reema join us for the summer...I'm sure she will prove to be a valuable asset as the team prepares for the busy summer season."
Austin, TX (PRWEB) June 04, 2013
As the housing market heads into the busy season, real estate brokerages across the nation are preparing for the buying spree that regularly occurs between June and August. Reilly Realtors, one of the most successful real estate brokerages in Austin, Texas is one such company. As has been the trend with this forward thinking brokerage, they are prepping for the rising number of buyers by significantly expanding their Internet Marketing Team. As a result, Reilly Realtors is excited to announce the hiring of Reema Naser as a second Content Development Intern.
Hiring Naser is quite an undertaking for Reilly Realtors, seeing as the small business recently brought on Carrie Crooks as a content development intern only a few weeks ago. However, Naser's tasks will be significantly different than Crooks'. While Crooks is busy developing unique content for Reilly Realtors' extensive Austin Neighborhoods Guide, Naser is focusing on other pages of the website and around the web. For example, she has already begun producing YouTube videos for Reilly Realtors' Austin Real Estate YouTube Channel that will show home buyers how to search Austin, Texas real estate. She will also be devoting energy towards Reilly Realtors' social media pages, specifically their Facebook, Twitter and Instagram accounts. Naser will also be responsible for reaching out to a variety of local organizations that Reilly Realtors would like to sponsor.
Managing broker Michael Reilly explains, "Since we are a small company, interns and full time employees often find themselves learning new skills and wearing a variety of hats. This is a great opportunity for both ourselves and Reema as we will benefit from her background in web development and programming and she will learn a great deal about Internet marketing and Austin real estate."
Naser, originally from San Antonio, Texas is currently a student at the University of Texas in Austin, where she plans to graduate in December 2014 with a marketing degree and a business minor. Outside of developing great content at Reilly Realtors, Naser enjoys serving as Vice President of her UT Service Sorority, the Texas Zephyrs.
Andrew Hill, Internet Marketing Manager of Reilly Realtors, says of Naser, "We're excited to have Reema join us for the summer. Given her great skills and passion for creating a better client experience, I'm sure she will prove to be a valuable asset as the team prepares for the busy summer season."
About Reilly Realtors, LLC
Reilly Realtors, LLC was formed in 2006 by Michael and Shae Reilly, and focuses primarily on residential home sales in Austin and surrounding areas. The brokerage is made up of 30 top producing agents with an average of 5 years experience. Reilly REALTORS operates the extremely popular website, http://www.AustinHomeListings.com, which allows the public to virtually search home sales in Austin with easy-to-use maps connected to data from the Austin MLS. For more information about Reilly Realtors, call 512-600-1800.