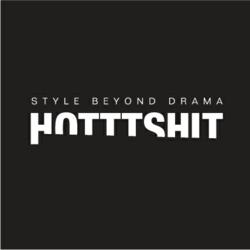 Style Beyond Drama
Toronto, ON (PRWEB) June 04, 2013
Leading up to their July 1st launch, HOTTTSHIT.COM is running the "FREE SHIT" campaign on Facebook and Instagram for 30 days. Every day, starting June 10th, they will be giving away 9 amazing pieces of jewelry for free! "We want to use this as an opportunity to celebrate diversity and individuality, two themes that are very important to us and central to HOTTTSHIT," says co-founder Justin Fava.
HOTTTSHIT.COM is a new online jewelry store with a focus on bold, edgy styles, across a range of categories. From Glam Rock to Sweet and Sassy, the amazing handpicked pieces all make a statement in the best way possible! And their Small Finds section has no shortage of beautiful, quirky, unexpected objects, which must be seen to be appreciated!
Founded by Willie Tsang and Justin Fava, the concept for HOTTTSHIT.COM arose from their design backgrounds, life experiences, and a desire to start a business and do something good in the process. The name HOTTTSHIT was chosen to shock and grab people's attention and also as a moniker for all those who are courageous enough to be themselves! However, the site isn't just about shock value, it's about supporting meaningful social causes and empowering youth. "With the name 'HOTTTSHIT,' we wanted to play with the idea that things are not always what they seem to be on the surface," says Fava.
Although the main focus of the site is all about standout fashions and having fun, it's also about having the resolve to step out and be yourself no matter what your background is. HOTTTSHIT.COM transcends the boundaries that categories create and identifies truly unique pieces as "HOTTTSHIT." Diversity is encouraged and celebrated and can be seen through the range of different models used in the launch campaign. "We wanted to show a variety of different people all looking amazing to emphasize that beauty comes in all different packages. It's really the confidence that shines through, that's what's beautiful!" says Fava.
HOTTTSHIT.COM is committed to not only raising awareness of social issues that affect today's youth, but also supporting those causes. The company has committed to donating 5% of their net profit every month to a selected charity. According to Tsang, "Even though we are a new business, it is important to Justin and I to make sure we give back right from the beginning".
With FREE SHIT starting June 10th, and the online store's official July 1st launch date just around the corner, HOTTTSHIT.COM is looking to create a unique community for members to express their style.
For more information about HOTTTSHIT.COM, check out http://www.HOTTTSHIT.com. Click FREE SHIT for more information about our 270 jewelry pieces giveaway.