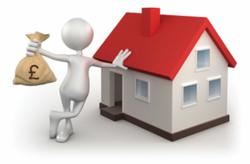 Auckland, New Zealand (PRWEB UK) 30 June 2013
Natural Insulation, provider of energy-wise subsidy to eligible customers for improved insulation chooses Online Asset Partners as its online partner. The company is now experiencing the benefits of combining savvy internet business expertise with an outstanding high end quality service. Online Asset Partners uses its internet marketing expertise to provide quality results with detailed understanding of the market and in effective plan of action to grow the online business.
In order to succeed in natural insulation industry, the company needs Online Assets Partners' unique approach to online marketing. It begins with a thorough business analysis and consultation. Once they have evaluated a business, they meet with their clients to come up with a return on investment that they can both agree on.
Online Asset Partners will help Natural Insulation differentiate itself from other companies by being a clear leader on online search. They made the move to rebuild the company's website to gain more traffic, improve online visibility, increased the number of quality leads, and helped provide more potential sales opportunities.
The team of Online Asset Partners will definitely boosts the brand, marked the improvement of the website, improved traffic in the search engines, social media relevance and a more direct approach for customer response and engagement.
As a partner of warm Up New Zealand: Heat Smart Program, the goal of Natural Insulation is to create warm, healthy and energy-efficient homes through efficient ventilation, clean heating and home insulation solutions to all New Zealanders. The company offers an energy-wise subsidy to eligible customers making improved insulation an affordable option.
Natural Insulation is very accessible to anyone. To create a healthier home while saving money at the same time, book a no-obligation Home Insulation Assessment by visiting their website at http://www.naturalinsulation.co.nz/