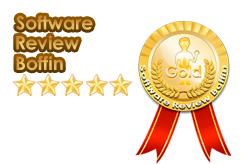 The software features British English, American English, and Canadian French voices among many other options.
New York City, NY (PRWEB) June 03, 2013
Boffin reviews of text to speech software have ranked Able Reader and AT&T Natural Voices software at third place behind Power Text to Speech Reader and Verbose software. Able Reader and AT&T Natural Voices was also awarded the Boffin four-star award as a recognition for its efficiency and quality to convert text to speech. The Boffin reviewers emphasized one unique feature of the software, namely the natural voices it's equipped with which make the whole listening experience enjoyable.
The software includes numerous famous voices, which unlike other software, don't sound robotic but natural. The Boffin reviewers mention how the official Able Reader and AT&T website offers free demos of the voices so that customers can evaluate these themselves. The Boffin reviewers also asserted that the newly integrated natural voices make the software a must-consider choice, given how most text to speech software offer low quality, unnatural voices.
The software features British English, American English, and Canadian French voices among many other options. The Boffin reviewers explained that Able Reader AT&T Natural Voices offers a unique experience to the user as it removes the awkwardness that often accompanies text to speech reading software that use below average voices. The software apart from its natural-sounding voices is user-friendly and compatible with a plethora of text formats, including Word processor, browser-based and other text types.
The Boffin reviewers clarified that the top three ranking text to speech software are to be soon re-evaluated given that the actual differences between them were rather hair-splitting. The software reviewing team also reminded its readers that all software reviews are regularly reassessed in order to provide customers accurate and up to date information on the features and capabilities of each software. Especially the top ranking software are subject to change at any time the Boffin disclosure concluded.
Software Review Boffin reviews the latest technological products in demand on the market right now. They provide expert, honest and straightforward reviews so customers can objectively measure if a product, especially software, is well worth it before making their purchase.
To learn more about Software Review Boffin visit http://www.softwarereviewboffin.com