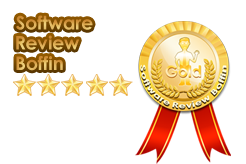 The Boffin reviewers also highlighted how effortless and easy it is to create or copy DVDs for personal viewing.
New York City, NY (PRWEB) June 07, 2013
Boffin reviewers at the Boffin software review website revealed that the top third position for the best video converting software belongs to DVD Cloner 2013, a reliable and advanced technology software. According to the reviewers at Boffin, DVD Cloner comprises of advanced tools resulting in quality DVD creation. The software features a user-friendly interface despite offering numerous customization tools. DVD Cloner users can choose which chapters, files and features to use in order to create DVDs according to one's taste and needs.DVD Cloner has an 1:1 ratio for burning DVDs without losing any DVD data, the Boffin reviewers emphasized.
The features and tools the software is equipped with are what make DVD Cloner 2013 reliable and with advanced quality results which look and sound professional. The Boffin reviewers also highlighted how effortless and easy it is to create or copy DVDs for personal viewing. Thanks to its minimal but complete user interface, navigation is seamless and unproblematic even for users with no substantial computer skills.
DVD Cloner 2013 is as the Boffin reviewers suggest, capable of burning quality DVDs very fast. With a new integrated technology DVD burning is no longer time-consuming and frustrating. The Boffin reviewers awarded to DVD Cloner 2013 their bronze award of Excellence along with the Boffin three-star precognition for its exceptional end-result quality and in view of its ability conveniently create backup copies of valuable movies, music, and other personal digital archives.
The Boffin reviewers have issued along with the press release, a disclosure regarding the process of evaluating software. The Boffin reviewers explained that the reviews of video software showed how similar in features and performance these were and the actual differences between the top three, were rather insignificant. The Boffin reviewers explained that the top three software are subject to re-ranking at any time and that the Boffin reviewer team makes efforts to regularly re-examine software in order to provide accurate and up to date software reviews.
Software Review Boffin reviews the latest technological products in demand on the market right now. They provide expert, honest and straightforward reviews so customers can objectively measure if a product, especially software is well worth it before making their purchase.
To learn more about Software Review Boffin visit http://www.softwarereviewboffin.com